Seek His Face Always
(A PRAYER JOURNAL)
By
Mahona Paschal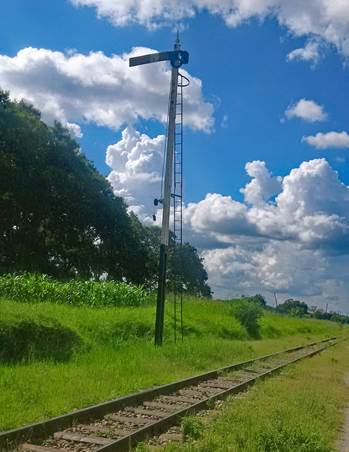 Introduction

These words came softly after realizing that God really heard my prayers and has been granting my earnest answers to prayers during the journey of winding roads and beaten paths of my life, and He never fails to make my heart grin in the most genuine way.

During the years of my studies at the university, I have been fated to have uncomfortable and worrisome adventurous bus trips. Many people were injured and other lost their lives. Although I was through many accidents, God protected me. I am confident that this is because of prayers of my friends.

One midnight in my room at the hostel, a bright light and the scent of perfume from nowhere filled the air in my room. I couldn't see what the source was but I realized that Satan was trying to attack my faith. I prayed and prayed that God would take the devil away, I sang and read Mathew 21:22 "If you believe, you will receive whatever you ask for in prayer". Finally the Lord answered. After I saw that I was safe I went to wake up my friends to tell what I had seen. They told me that I was dreaming and they became angry with me.

Time went one the same thing happened in their rooms, after they saw that, they ran to my room telling that what I have been telling was true. I asked them to pray with me and they said yes. I read Luke 11:9-10 with them "And I tell you, ask and it will be given to you, seek and you will find, knock and it will be opened to you. For everyone who asks receives, and the one who seeks find, and to the one who knock it will be opened." Since that time my relationship with the Lord became stronger every day and I convinced my friends to put more priority than ever before about praying and doing devotions. We formed a group of six people and later became larger.

When it came to writing, some people discouraged me, but I said, writing is work and it requires not only our mind and body but also our spirit and heart. God encouraged me to do so. He reminded me that He had chosen me, He made me and He is with me and will pour out His Spirit to help me in writing.

At a Tanzania Fellowship of Evangelical Students' Conference, my Heavenly Father was there, sweeping me up in His arms. The Pastor spoke on the topic 'everything flows out of who we believe ourselves to be and He talked on Romans 8:38-39' since that Day I believed that this love and Identity is what drives my own life. That truth branded on my heart gave me that courage to open my laptop and begin writing. In Him I will not be shaken, I have a huge heart to serve the Lord and I want to share with others the way Prayers and Jesus changed my life and show them how He can change theirs as well as continually pour His love to them. I hope 'Seek His Face Always' will teach simple lessons into a realm of exciting moments with God.

July, 2017
---
WHEN OTHERS DON'T KNOW HOW TO PRAY FOR THEMSELVES, GOD ANSWERS OUR PRAYERS ON THEIR BEHALF
JAMES 5:16
Dedication
Seek His Face Always is dedicated to every individual whose heart is prayer and to those who see prayer as important in their lives as water to living things.
Acknowledgment
I appreciate the encouragement and sacrifice made by my mom Hanneke, my loving friend Don and many of other friends from Knox Church, Canada.
Your love and support has given me the opportunity to pray more and more everyday
---
HOPE FOR THE HOPELESS
ISAIAH 41:10
"Don't be afraid for I am with you don't be dismayed, for I am your God I will strengthen you and help you.
I will help you up with my victorious right hand"
God cares for us. He hears our prayers. God longs to bless and protect us. He longs to strengthen and uphold us. He is our hope and our future.
Prayer
O' God,
You are my God and I long to bring You the glory. Please help me to live victorious and passionately for You. I pray in the name of the Father, Son and Holy Spirit,
Amen.
---
DESIRE GIVER
Psalm 37:4
"Take delight in the Lord, and He will give the desires of your heart"
Everyone has desires, wishes and ambitions in life, all of these cannot be fulfilled if are not directed into God's hands. God loves us just the way we are. He longs for us to present our desires unto Him. He longs to do more for all who trust and believe and give Him the glory.
Prayer
Dear Jesus,
Thank you for longing to bless me and give me grace. Please touch my heart to desire your will. Please produce in me the fruits that delight you. In Jesus name I pray,
Amen
---
COME TO HIM AND SEE FOR YOURSELF
Psalm 138:8
"The Lord will complete what His purpose is for me"
People are called to focus on what pleases God. He will complete what He aims for all who wait patiently for Him. He is so gracious and His love is eternal
Prayer
Gracious God,
We wait with faith and patience. Do not abandon your personal work in me, O' Lord. Give us more blessings today.
In Jesus name I pray,
Amen.
---
HEAVY BURDEN
Numbers 11:14
"" I cannot carry all these people by myself: the burden is too heavy for me"
In this fallen world many face battles. These battles can be a burden but people need not give up.
Do not quit because the victory is near what we need is prayers and to be faithful to get through them. 'God will lighten our burden Mathew 11:30.'
Prayer
Dear Lord
I pray that you send deliverance and relief to those who have heavy burdens. Thank You Father for your Spirit within me, I put my will and my heart into you and believe that you are my help and freedom.
In Jesus name
Amen.
---
SAFETY IN JESUS
Proverbs 29:25
"Fear of man will prove to be snare, but whoever trusts in the Lord is kept safe'
The Bible tells us not to fear other human opponents Luke 12:4-5. When we try to please others, when we fear what others may say or do to us, we place ourselves in a position of vulnerability. We need to put our all trust in God to be safe both now and forever.
Prayer
Heavenly father,
Please keep me safe, from those who oppose me and would do me harm. Make my life a holy praise to honor You
In Jesus name I Pray
Amen.
---
PEACE
JOHN 14:27
"Peace I leave with you; my peace I give you. I do not give to you as the world gives. Don't let your heart be troubled and do not be afraid"
The Bible says you do not have because you do not ask--James 4:2. Jesus also says, we do not have because we ask with such little faith--Mathew 17:19-20. The Lord encourages us to pray for everything and not to lose heart.
Prayer
Dear Jesus,
Thank you for blessing me with your peace. Thank You for everything! All I am! Thank You for r everything such as friends and family
Please keep peace for us and give your peace more and more as you promised.
In Jesus I Pray
Amen.
---
HEALING
Jeremiah 30:17
"For I will restore health unto you, and I will heal your wounds, says the Lord.
God wants you well. He wants you healthy and strong in every area of your life. He wants you to be spiritually strong. Strong in faith, in Word and in His love.
He wants us to be well in our mind. He wants us to be free from pain, sickness. Free from the worries of this earthly life.
Prayer
Father God,
We pray for Healing over ourselves and our loved ones. We receive the Healing power of Jesus over our spirit, soul and body
In Jesus name I Pray
Amen.
---
BELOVED CHILDREN OF THE MOST HIGH
Romans 8:14
"For all who are led by the spirit of God are Children of God.
Many people today, old and young, do not know where their true Identity comes from, but the answer is simple. We are truly loved deeply by God. He tells us to trust Him as we are His beloved children
Prayer
Dear God,
I'm praying that you will give me today, the spirit that I need to lead me in my whole life now and ever. Please forgive my sins and let your spirit lead me in all I do.
May your will fill me and be known in my life. I love You father in the glorious name of Jesus.
In Jesus name I Pray
Amen.
---
A DAY OF BLESSINGS
Deuteronomy 7 1:11
"May the Lord, the God of your ancestors, increase you a thousand times and bless you as He has promised"
There are times when we need happiness or any kind of goodness but see no sign of change; God's people, don't let that be the end of trusting God. Maybe there is the hidden blessing of a thousand times and more on it.
Prayer
Precious Lord,
As you have promised bless me today in each area of my life when I need happiness and goodness the most. I ask you for a thousand more blessings In Jesus name I Pray
Amen.
---
THE TRUTH
Matthew 22:37
"Jesus replied" Love the Lord your God with all you heart and with all your soul and your mind"
So let me tell this truth we are more loved than we could ever imagine. God loves us. So much, He needs us to love each other just as He loves us.
The truth is that – God does not love us because we are useful. He loves us simply because He loves. That's all
Prayer
Thank You Lord for loving me,
I pray that you will bless me and enlarge my spiritual territory. Keep me away from all evils and harm. I ask you to bless me with love and enable me to bless others will serve you in true faith
In Jesus name I Pray
Amen.
---
BEING SAVED
Galatians 3: 26:27
"For all of you are God's children through faith in Christ Jesus Indeed, all of you who were baptized into Christ have clothed yourselves with Christ"
We are all children of God our faith, expressed in our baptism; declared to the world that we are His beloved children because we have chosen to be clothed in Him for salvation strength and hope. He is our beloved father.
Prayer
Precious Lord,
Thank you Jesus for adopting me into your family. Thank you for all you have done to make me be your child. Thank you precious Lord for your love that brought me into your family and kingdom. Please grant me all the blessings so as I will share your glory to others and proclaim your name
I Pray in Jesus precious name
---
FORGIVENESS
Colossians 3:13 Mathew 6:12
"Bear with each other and forgive one another if any of you have a grievance against someone. Forgive as the Lord forgive you"
One of the most appreciated gifts of all that God has given us is the gift of forgiveness. The Word of God tells us to forgive others as the Lord has forgiven us
Prayer
Heavenly God,
Thank you for your holiness and gracious forgiveness, please bless me and my loved ones more than I wish for. Thank you for forgiving us, our debts as we have forgiven our debtors
In Jesus name
Amen!!!!
---
WHY AM I SO SAD?
Psalm 42:11
"Why am I so sad? Why am I so troubled? I will put my hope in God and once again I will praise Him, my savior and my God"
In the world, people face lots of troubles and they become so sad and discouraged--loss of hope and in countless trouble
We forget that all of these are appointed and over-ruled by God, Who is able to calm every storm and turn any darkness into light? It is better to spend a quiet time in His Word, put all the hope in Him, so will be encouraged
Prayer
Heavenly God,
Help me to understand that all sadness and storm are over-ruled by you. I pray for courage and confidence to be renewed and to always know that you're a Good God. In Jesus I pray.
Amen.
---
HIS GREATNESS
Psalm 42:11
"May the Lord bless you and take care of you. May the Lord be kind and gracious to you. May the Lord look on you with favor and give you peace".
To be under the Almighty protection of God and to enjoy his greatness while He supplies our wants consider the heart these things are just a few of His greatness and blessings that He lets human being taste of His greatness.
Prayer
God Father,
I receive this prayer for myself and extend it to my family and friends and to all who need it the Lord bless, you and keep you, the Lord makes His face shine upon you and be gracious to you and give you peace
In Jesus name Amen!!!
---
HE PROVIDES EVERY DETAIL OF OUR NEEDS
Philippians 4:19, 1 John 5:14 b
"And my God will meet all your needs according to the riches of His glory in Christ Jesus"
If I ask any of you how much do you trust the Lord? If you know the answer let me tell you that the Lord is rich and has promised His children to give all of that we need, yet He longs to give these blessings depending on our trust to Him.
Prayer
Dear, father,
I want to commit my way, my heart, my future, my life, my friends and my family. I want to be used by You for your glory. I trust that You love me and long to give me your blessings along with your grace and salvation.
Thank You father in Jesus I pray
Amen
---
BETTER TRAINING
"Proverbs 22:6"
"Train up a child in the way he should go: and when he is old, he will not depart from it"
Parents are reminded to teach their children by following God's teaching. Children have a future and a hope because God's Plan for them is to prosper them not to harm them. It is God's promise to His people to teach children the good way of living they should follow
Prayer
Father God,
I ask that your hand of blessings and protect watch over them. Bless and help all parents to be able to follow the teaching you have to them towards their children
Thank You Lord in Jesus name
Amen
---
COMFORT OVERFLOWS
2 Corinthians 1:5
"For just as the sufferings of Christ flows over into our lives, so also through Christ our comfort over flows"
One thing for sure, trials come to us all, words from the doctor you have cancer, loss of a job are all trials, when we live trials come. Through all of these, comfort is only from Jesus who tells us to build our house on rock of Jesus. This is the greatest foundation for withstanding the trials of life. A close relationship with the Lord, builds the solid foundation and that relationship comes through trusting and following Him.
Prayers
Dear Heavenly Father,
I confess my need of your presence as I face the future. You alone know what it holds for me and only you can give me strength and the wisdom. Help me to turn to You for the stability and comfort I will need in the midst of trials. Help me to build my faith on the rock of You, Jesus, so that I will not be shaken.
---
WE LOVE BECAUSE HE FIRST LOVED US
1 JOHN 4:19.
"We love because He first loved us"
We were created in God's likeness to do two things: Learn to love God and learn to love other people. Love started with God. He loved us first and that gives us ability to love others. In order to be good lovers we first need to know that God first loved us. God showed this love by sending Jesus to die for us. God loves us; we need to know that we are never done loving others.
Prayers
Precious God,
Thank You for your perfect love. Father help me to understand the depth of your low at all time I ask you God that you fill me with your Love so that it overflow from me to others. Thank You Father. I pray in Jesus name. Amen.
---
THANKFULNESS

'Give thanks in all circumstances: for this is God's will for you in Christ Jesus. Thessalonians 5: 18'

The Word of God tells us to be thankful in all the ways Jesus has blessed us and take time to count those blessings and thank God who is the source of these blessings. When we are in trouble we need help to keep this light shining. We need to be thankful everyday even for their breath although the day may bring trials.

Prayer

Heavy Father,

I thank You for blessing me to see this day, I thank You Lord for all that You do for me. Thank You for all friends and family who pray for me and support me and encourage me. I pray that you would be very close to each one. I pray that you will guide them by your Spirit. Give them peace and every blessing they need, keep them safe from hurt, harm and danger. Please help them and guide them to keep going. In the precious high most name of Jesus Christ I pray, Amen.
---
THE BEST IS YET TO COME

"Then we will be with the Lord forever. So encourage each other with these words" Thessalonians 4: 17-18.

The earth is not our home but Heaven is a place all are searching for. It is a prepared place for prepared people. This home is better than we could ever imagine. So we need to be encouraged to hold on and stay focused on the Lord. The best is yet to come. We need to have our hope that one day to be with Jesus our Lord. Forever. So don't give up take you heart stand firm He will see you through.

Prayer

Dear Jesus,

I thank you for this day. Help me in my journey as I seek to share your kindness and wisdom. Help me to be patient and understand that you have prepared me a good place to be with you in Heaven. Please farther help me to not take things personally and show kindness in return. Help me to be walking with you day by day that I may do the right things.

In Jesus name I pray. Amen.
---
REPENT
"Repent, then, and turn to God, so that your sins may be wiped out, that times of refreshing may come from the Lord" Acts 3:19.
The Bible tells us to repent and rest in Him. In Him there is peace and joy when people repent from their sins. Jesus Christ increases His presence and Kingdom in them. It is now the time for people to repent and be cleansed so as to be the beloved children of God
Prayer
Dear Jesus,
I believe you died for my sins and rose from the dead. I want to repent and accept you as my Lord and Savior and I follow you. Please forgive my sins and help me to be with you forever. I pray that all people come to you and repent from their sins. I pray that my friends, and family, find peace and goodness everyday as they rest in your presence from this moment on, to live a life that is pleasing You. Thank you Jesus I pray and trust that I am forgiven in Jesus name I pray. Amen.
---
POWER OF THE TONGUE
"The tongue is a small part of the body, but it makes great boasts. Consider what a great forest is set on fire by a small spark" James 3:5
The tongue has the ability to build and destroy God has given every part of body to humankind for a reason. We need to know that every part was made for good reason but when it is used badly it can bring danger or harm. It is a small part of the body, but it destroys when is used badly. The Bible tells us to use our tongue for God's glory. So we need to be careful while we use our body parts. They are for God.
Prayer
Farther,
I pray that you guide our tongue to be used for your goodness. Lead us to use our tongue to speak of your love, wisdom and grace and not in hurting others. Help us to be walking with you and lead us in your ways. Please guide us in every choice we make. May our tongue speak well of you and honor you now and forever.
In Jesus name I pray Amen.
---
LIGHT OF THE WORLD
"I'm the light of the world. Whoever follows me will never walk in darkness, but will have the light of life" John 8:12
Jesus is telling us that He is the light of the world. Anyone who follows and walks in close communion with God will have everlasting life. As we journey in life for those who have followed this light of Jesus, we need to prepare a spiritual inheritance to our friends and others; we need to make his light shine to others by sharing how Jesus has brought us to be His shining light. When our lives reflect the reality of God's light we leave a lasting legacy for others.
Prayer
Dear Jesus,
Thank you for showing me that you are the light of this darkening world. Father help me to search and see your light, please pour out your everlasting light in my life, guide and lead me in your way. And walk with me and help me to share you light with others so that they may follow you and inherit your kingdom. I pray in the high and above name of Jesus. Amen.
---
JESUS IS THE BEST CHOICE YOU CAN EVER HAVE

"For the wages of sin is death, but the gift of God is eternal life through Christ Jesus our Lord" Romans 6:23

Every human being is controlled by something which can be good or bad. For example: fear, happiness or bitterness. If God controls your life that's better choice. Freedom comes from what you choose to control you. When you choose Jesus to be in control of your life you will get the gift of God's eternal life, the better choice is to receive the gift of God through Christ Jesus and avoid being controlled by a sinful way. Give yourself to God so that you receive the gift of God which is eternal life.

Prayer

Dear Heavenly Father,

Thank you for this beautiful day, Father it's incredible to welcome your blessing with open arms and a humble heart every day, regardless of what is going on in the world. I choose your peace and gift of eternal life and ask you to guide my life steps through Christ Jesus my lord, I am thankful everyday for your faithfulness. Father I ask you to enable me to receive the eternal gift of life through Jesus Christ. Give me ability to speak and act to your glory with a pure heart, patient love and gentleness, wisdom and courage. Help me to dwell in the comfort of your hope so that I never fall be walk in a sinful way.

In Jesus I pray. Amen
---
HE IS CALLING YOU
Mathew 11: 23
'Come to me, all you who are weary and burdened and I will give your rest'
The Bible tells us that if you confess your sins, He is faithful and rightness to forgive and will make you clean and give rest. Today as you are forgiven, don't hide from God. Confess your sins to Him. He loves you and He longs to show you that He loves you. Through Him your burden will be easier to carry and will have rest my friend. Are you waiting to come to Jesus and walk with him? Jesus is calling you. Come on, let us enjoy His goodness.
Prayer
Holy and gracious Father,
Thank you for this gift of love and sacrifice of grace and blessings with so many touches, Father, pour your love into my heart through the Holy Spirit and pour it out into the lives of those around me. Please God easy their burden and let them enjoy your presence. In Jesus name I pray, Amen
---
STAND AGAINST THE DEVIL'S SCHEME
Ephesians 6:10-11
'Finally, be strong in the Lord and in His Mighty power. Put on the full armor of God so that you can take your stand against the devil's scheme''
Being strong in the Lord is the only way to be able to resist the devil. It's clear from the above verse of the scripture that knowing God and being strong in Him is the key to resist the devil's schemes. This is because, the Lord is close to the brokenhearted and He saves those who are crushed in spirit and to all those who trust in Him.
To draw closer to Him and stand against the devil, we need to dwell in Him more than we have ever done. He will reveal Himself to give us peace in the presence of Christ
Prayer
Dear Lord,
Help me more perfectly find your will and courage to trust you and build my life in you. I stand against the devil and any kind of false voices which may lead us to lose hope and trust in your presence.
Thank you for still having hope in me when I lose hope in myself. May your will not only be my strength, delight, but also my refuge. Thank you for loving, protective and keeping me. In Jesus name I pray. Amen
---
SOURCE OF HOPE, SECURITY AND PROTECTION
Proverbs 10:29
'The way of the Lord is a refuge for the righteous, but it's the ruin of those who do evil'
Who is the source of hope protection and security? There is no helper other than Jesus. The way of the Lord is a refuge, hope, strength, a place of security. God is more than enough, to whom we lack nothing, can you imagine!
Some people depend on charms, rings and other false spiritual temples for help. Those spirits end up turning them into everlasting fire and ruining their destiny as well as of their loved ones.
God is more than enough, so we need to partner with Him who can always help us, give us hope and protection. A very present help in troubles
Prayer
Precious Lord,
There are so many things in this world that I don't understand: people are hurting, being attacked and trials seem to be at all times to weaken our faith. Help me to embrace any trial that you see fit to allow into my life. Give me hope safety and protection in all problems I may be called upon to face, so that I may count it all joy in you.
Father today I ask you increase my faith and protection and to all who trust You, Lord. Thank you Lord that you have promised to do well to your children. In Jesus name I pray. Amen
---
HABITS REPLACEMENTS
Ephesians 4:22-24
''You were taught, with regard to your former ways of life, to put off your old self, which is being corrupted by the deceitful desires; to be made new in the attitudes of your minds and to put on the new self, created to be like God in true righteous and holiness''
Each day we need to be seeking the Lord, and we need to trust Him because His ways and thoughts are higher than ours. We can do this by replacing bad habits with good ones and leave the old ways by following God's holiness. If we do this, we will be led out with peace and joy
God's goals for us reflect his glory. His goodness is expressed in His love, holiness, justice and wisdom.
How sweet it will be if all people trust and follow Jesus and change habits into the way Jesus loves, the overflowing goodness and blessings of God will be of happy, deep peace and joyful harvests!!
Prayer
Holly Father
Thank you for your grace and love that saved me. Please help me reflect your character and grace in all that I do so that your glory will be glorified when others see my commitment in following You, Jesus. Help me to replace bad habits with the good ones which will honor and sow good seeds for your Kingdom. In Jesus name I pray, Amen
---
MIRACLES FROM HEAVEN
Acts 19:11-12
'And God did extraordinary miracles by the hands of Paul, so that handkerchiefs or aprons were carried away from his body to the sick, and diseases left them and the evil spirits came out of them'
A miracle is when God cuts through the normal natural processes of time and nature. He is powerful and full of holiness. God began using Paul in amazing ways and He can do the same with us if we let Him.
Let us be positive today and give Him something to work with! Our God is faithful and always on time. He has done many miracles in our lives and will keep on. There is treasure as we stand in God's promises and on His word. He is able to give us miracles more than we can imagine.
Prayer
Dear Heavenly Father
I give my life and wholeness to you to use for your glory. Embrace me daily in your love and shower me with your blessings. I thank you for sustaining me day by day with your precious Word. In faith and with trust; I look to you each day for guidance. Thank you precious God for all miracles that you have done
I pray in the name of Father, Son and the Holy Spirit, Amen
---
LORD'S DIRECTION
Psalm 37:23
'The step of a good man are ordered by the Lord, and He delights in his way'
God is so faithful to all His children, He helps by guiding them as to which road to take and He teaches His children which way to use in life's journey so that they do not go the wrong way. He leads by His love with peace so as to fulfill our destiny.
How sweet to know the very loving God in our life, who directs the way to walk. How precious that we are reassured of being in His presence.
Prayer
Dear precious Lord,
Please guide me and direct me where you want me to be. Father, give light and your wisdom so I will know which road to take and know the twists and turns and when I need to just wait.
Precious God, let me know what you will and plans you have for me and help me to walk in your love with peace. I ask you to help others to follow your true directions every day. In Jesus name I pray. Amen
---
WALKING IN LOVE
Romans 8:38-39
'For I am sure that neither death , nor life , nor angels , nor principalities , nor things present , nor things to come , nor powers, nor height , nor depth, nor anything else in all creation , will be able to separate us from the love of God in Christ Jesus our Lord'
Walking in love is good. Love itself makes heavy burdens lighter while love makes bitter things tasteful and sweet. God's love for each individual on earth is so great that no one can get it away from it. But people separate themselves from God's love when they choose something else above Him. Like Eve and Adam did in the Garden of Eden
God still loves each and every person, He has created and wants a personal relationship with each one, even though people continue to sin. God sent Jesus His Son to die on the cross and defeat that sin. God's love is huge; He died to bridge the gap between us and Him.
Prayer
Precious God,
Thank you for letting me sees your love. Please teach me to live the life of love as you love. Teach me to love my enemies and neighbors unconditionally and treat them with the love you offer to me.
Take all my heart, my mind, and strength that I may truly live for your kingdom. In Jesus name I pray, Amen!!
---
MY GOD IS GREATER
1 John 4:4
'But you belong to God, my dear children. You have already won a victory over those people, because the Spirit who lives in you is greater than the spirit who lives in the world'
Job 36:26
'Look God is greater than we can understand. His years cannot be counted'
These verses remind me every day that God is greater than everything, no matter how big or small. He is greater than my personal struggle, he is greater than evils person can face in this world and He is greater than we could ever imagine
He is God, Redeemer, Love, Hope and Friend to everyone. His love is greater than everything; He loved us before we knew love was. He has an incredible plan for everyone. He has paid it all, so we don't need to live in sadness and fear anymore. His victory is ours, He is greater.
Prayer
Precious God, thank you for your love to and greatness, or many years as you give me on this earth; help me to live my life to be a living testimony to Jesus and His greatness. Please God use me in your service, remind me of your goodness every day. In Jesus name, Amen
---
APPROACHING THE THRONE
Hebrew 4:16
'Let us then approach the throne of grace with confidence, so that we may receive Mercy and find Grace to help us in our time of need'
Come one; come all to the throne of Heaven. Our heavenly God is full of mercy and Grace; anyone can get them by coming to Him and trusting God, sowing good seeds in those around us, praying with thanksgiving.
Our God is always worthy of grace and mercy, He needs us to come with friends to the throne and pray with them to show them that God is good, He helps all His children to find grace and mercy in the time of need.
Prayer
Dear Jesus,
We seek your wisdom and guidance to receive mercy and grace which helps us to walk with you in faith, teach us to be a friend of people as you are with us, give us eyes to see others and their needs. Help us to take them to you.
Give us confidence to sow good seeds to those around us and help me to share with them what you have put in me. We thank you heavenly Father that we can find our needs in you. In Jesus name we pray, Amen
---
PUT WHAT YOU HAVE LEARNED INTO PRACTICE
Philippians 4:9
'Whatever you have learned or received or heard from me or seen in me-put it into practice. And the God of peace will be with you'
It is good that one should put into practice what they have learned or heard or seen in the Lord. Trouble may come but be patient and pray all the time, people may be tired, be discouraged but if we pray and wait for His blessings…. God will fill us with abundant hope peace and strength.
As we pray we must not get tired of doing good and honoring God doing this will help us to get a harvest of the eternal life
The bible repeatedly reminds us to do what god needs us to do so as to see him in heaven. We must seek wisdom and learn to gain and put into practice for what we have learned
Prayer
Father Lord,
Thank you very much for your love and holiness, please Lord humble me and teach me gently to put into practice into all that I have learned. Give me wisdom and strength with your Spirit and make my influence a blessing to those you have placed around m In Jesus name I pray
Amen
---
SEE HIM FACE TO FACE
Psalm 11:7
'For the Lord is righteous, He loves justice, upright men will see His face'
God has greater promises for those who seek to be righteous. He promises them that they will see Him face to face. So Let us seek our God, with all our heart, soul, mind and strength until that day we see Him face to face. What a glorious day that will be.
My friends, Christ is at the center of your life, if you are a following Him and doing what He wants and love Him with all your heart and soul you will be blessed. As it is written in Psalms 5:12 that the Lord will bless the righteous with favor …
Prayer
Father in Heaven,
Thank you so much for your promises, please help me have faith that you are there for me. I ask you to bless me with a pure heart, wisdom and love to serve you. Please make my heart your home and overflow your righteous blessings in me so I will see you face to face
I ask you to bless my friends and all who are in need. Wash away all of my wholeness so I will serve you with humility. Give me grace to serve you wisely and to sow your love and eternal happiness to myself and for all other in need. Help me to serve you with a brotherly love and then serve it with a clean heart of human kindness, In Jesus name I pray, Amen
---
ATTITUDE AND ACTIONS TOWARD OTHERS
1 John 3:18
"Dear children, let us not love with words or tongue but with actions and in truth (NIV")
The Holy Spirit, because it is only, He who keeps us walking, talking, and living in the same way, Jesus did. It is the Holy Spirit who guides us directs us and empowers us to live the way God wants us to live. So as the scripture tells us, we need to love in deed and in truth
Prayer
Precious Lord,
Thank you for being near me even when I cannot see your presence. Help me to love with actions and in truth. Give me your spirit of only makes me to use to love others as you do.
Thank you Lord. In Jesus holy name I pray Amen
---
MOVING FORWARD
LUKE 1:74
"To rescue us from the hand of our enemies and to enable us to serve Him without fear"
Every day we have plenty of opportunities to get angry or get stressed. But what you are doing when you desire these negative emotions is giving outside yourself power over your happiness. You can choose to not let little things upset you by choosing Him to rescue from the hands of enemies
Prayer
Precious Lord, help us give our grievances to you so that you may turn them into something good. Please help us to not let little things upset us. Help us to show the fearless love you showed when you walked this earth. In Jesus Amen
---
THE AROMA OF CHRIST
Ephesians 5:1-2
"While not everyone will appreciate the divine fragrance we share, it will bring life to many"
We spread the aroma of Christ in two ways; first, through our words, second through our lives doing deeds of Christ like sacrifice
Prayer
Father, thank you for your promise to walk with us in all sphere of life, in moments of doubt, help us to have confidence. You are in control and we can trust you. Lord gives us words and deeds to spread your aroma to many.
Thank you Lord in Jesus Amen
---
GOD KNOWS WHAT WE NEED MOST
Hebrew 11:6
"And without faith is impossible to please God, because anyone who comes to Him must believe that He exists and that He rewards those who earnestly seek HIM"
So let us seek Him, trusting Him to deliver us though the difficulties of life. Remembering that we pray to a God who is too strong to never lose control of any situation, to wise us, too loving to never abandon us. Just the kind of God we need.
We are all looking for peace in an uncertain world. We don't know what the future holds, but we know who holds the future. Our trust in Him is never misplaced.
Prayer
Dear God,
Please give me a desire to grow spiritually. I want to honor you with my life and experience the joy of the spirit's work inside of me. Please give me the faith to continue to believe in you and seek you. Thank you Lord, in Jesus name I pray, Amen
---
JESUS IS THE BEST FRIEND
John 6: 37
"Whoever comes to me I will never drive away"
Jesus is the best friend we could ever have. He said, "Wherever comes to me I will never drive away"
Others may hold us at arm's length or even push us away, but God has opened His arm to us through the cross. How strong is our savior!
Dearest Friends, let us come to Him and enjoy godly life which is found in Him.
Prayer
Father Jesus, I thank you for being the best friend and faithful to be closer to me every day. And be my light in my corner of the world. Thank you Lord. Amen.
---
HE SEES BEYOND OUR WEAKNESS AND FAILURES
Isaiah 40:31
"…but they who wait for the Lord shall renew their strength, they shall mount up with wings like angels"
It was by His grace that we were taken this far and He will not let us be destroyed. We must surrender our fears and frustration to God and let him give us his peace to endure. He sees beyond our weakness and failures, we must continue praising, God in any storm of our lives.
Prayer,
Father God,
We want our hopes and dreams and our hearts to align with yours. Please teach us to praise you and to wait for your goodness in Jesus, Amen.
---
THE POWERFUL GUARDIAN
Genesis 28:15
"I'm with you and will watch over you wherever you go"
God is a powerful guardian to all those who trust and have faith upon him. A child of God will never go where God is not. God is there for all of His children wherever they all whether in hospital or church or in the runway, God is there. He never leave them go alone
Prayer
Heavenly father,
thank you for promise to be with us wherever we are and guide us, please help us to be your likeness and walk with you in our lives, Thank you for being our Lord, savior and comforter. We pray in the name of father Son and Holly spirit Amen.
---
BE TRANSFORMED
Romans 12:2
"Do not be comforted to this world, but be transformed by the renewing of your mind, then your will be able to test and approve the will of God, what is good and acceptable and perfect'
God wants us to put our thoughts and all that we do before Him. What he does is best for us. He changes all who come to him into new by changing the ways of thinking into every good thing people need. If we need to get best from Him, we need to do what he wants.
Prayer
Dear Heavenly Father,
There are so many things going on in this world which make nonsense. I come to you and ask you to mold me into a person you want me to be. I give you all the praise, the honor and the glory in Jesus name Amen.
---
WE CALL ON HIM
Psalm 25:4-5
"Make me to know your ways, O Lord: teach me your paths. Lead me in your truth, and teach me for you are the God of my salvation. For you I wait all day long" NRSV"
The Lord through the Holy Spirit lives within us. His job is to lead us help us with prayer, comfort us, convict us of sin and lead us and teach us as we follow God's plan for our livers. If we trust and follow God's way, He will be with us through difficulties. So let us call on him.
Prayer,
God Father,
Graciously look up on me and use me as you will today. Grant that I may use all of your gifts to help someone in need and teach and show me your paths in Jesus name I pray, Amen
---
OUR DAILY BREAD
Mathew 6:11
"Give us this day our daily bread"
Jesus said not to worry about the future at all. He said to put our trust in the Father to whom Jesus told us to pray.
"Give us this day our daily bread" even if you have what you need today, pray for daily bread- is a good prayer to pray. It reminds us that God is a source for every need. Everything we have -comes from him.
Prayer,
Father in heaven, Thank you for teaching us to pray, we ask you to give us this day our daily bread. Help us to trust you and follow your way and believe that everything we have comes -from you. I pray Jesus name, Amen.
---
KINGDOM COME
Mathew 6: 10
"…your Kingdom come, your will be done on earth as it is in Heaven'
When Jesus taught His disciples to pray for God's Kingdom to come, He meant for God's authority and rule to be welcomed on earth as it is in Heaven.
We can be part of the answer to that prayer today by embracing and obeying God's will for our life. Before we pray we must be willing to pray.
Prayer,
Lord Jesus, thank you for the many ways you bless us. Show us what we have that we might use to bless others. May your Kingdom come, your will be done on earth as it is in Heaven. Help us to embrace and obey your will for our life, in Jesus Amen.
---
HOME FOR THE HOMELESS
John 14:23
Those who love me will keep my words. And my father will love them and we will come to them and make our home with them"
We can take comfort and assurance from Jesus words, for we believe and trust that He makes a home for us, and that He has gone ahead of us to prepare our heavenly home. So wherever we are in we belong with Jesus upheld by His love and surrounded in His peace. With Him there is no place like home.
Prayer
Precious Lord Jesus,
We give thanks for your knowledge of our circumstances and your care for us. Today we want to walk with you and honor you in all we do. Please remind us that you're our home if and when we feel homeless. Please help us to share this sense of belonging with those we meet
Thank you Lord in Father Son and Holy Spirit Amen
---
STAY AWAKE AND PRAY
Mathew 26:38
"Then He said to them I 'm deeply grieved, even to death; remain here, and stay awake with me"
Jesus needed comfort as He prayed in the garden of Gethsemane. He knew what He was about to face: Betrayal, arrest and death, He asked His closest friends to stay and pray with Him, Telling them that His soul was overwhelmed with sorrow but Peter, James and John kept falling asleep.
In this verse we need to learn that it's important to comfort each other and be still and the time we need to show love and comfort as Jesus asked His friends.
Prayer,
Precious Heavenly Father,
Your unfailing love and faithfulness guide us in every choice we make. Help us to remain awake at all times so that we can comfort the brokenhearted and help those who are crushed in spirit and pray with them. In Jesus, I pray, Amen
---
BLESSED ARE THOSE WHO TRUST IN HIM
Luke 6:21
"Blessed are you who hunger now for you will be satisfied. Blessed are you who weep now for you will laugh."
When our days are filled with tears and hungers, we can trust that God with again bring laughter. The Lord is our strength and savior when times are tough; He helps us to find joy. He helps us to live in this world to live with happiness.
Prayer,
Dearest God,
I am confident you have plans to prosper me every day and I put my life, and my spirit and my all in your hands. In you I need not to worry for everything you will bring joy and feed me and bless me in Jesus name. Amen
---
BE WISE AND IMPACTED
Proverbs 13:20
"He who walks with the wise grows wise, but a companion of fools suffers harm NIV"
We learn to make choice through this Bible verse; we need to walk with the people who have something of value to share with us. Walking with them, their impact will continue to have an effect in our lives long after they have departed. We won't grow when there is no one to pull out the best in us and push us. As we walk with wise people, we grow wise
Prayer
Heavenly Father,
As we walk in our daily life, lead us and bring us with people and place where we can perform our best and grow. I pray against people and places that hinder us to grow in Jesus name. Amen
---
GIFT FROM THE KING OF KINGS
Deuteronomy 8: 18
' But remember the Lord your God, for it is who gives you the ability to produce wealth and so confirms his covenant, which he swore to your fore fathers as it is today'
Human success are the gifts from God, they are not our own achievements. The Lord is the source of all success, we do not archive success but we receive success from the Lord our God as a gift.
Prayer,
Precious Jesus,
We thank you for your blessings and success in our lives. Please help us to know always that you are the blessings. Lord please extends Mercy to all of us. I pray in Jesus name. Amen
---
DO NOT WORRY
Matthew 6:25
"Therefore I tell you, do not worry about your life, what you will eat or drink, or about your body what you will wear. Is not life more important than Food, and the body more important than clothes?
Jesus said we should never spend time and energy worrying about anything in our lives. He has promised to meet the need those who trust upon Him. Do not have any kind of worries instead trust God with the faith you can never lose.
Prayer,
Precious Father,
Thank you for your faithful promises, please help me to have faith which can never be shaken. Lead me every day to trust you and to not have any kind of worry. Please provide me with dally needs, Thank you Lord, I pray in Jesus Amen.
---
THE BEST DAY EVER
Psalm 118:24
"This is the day the Lord has made; let us rejoice and be glad in it"
Every day of our lives can be the "best day ever" if we allow it to be. I believe the only way we can truly live life like this is if we live life in a relationship with Jesus.
If every day we are spending time with Him as a friend and Father- Life is so enjoyable. Jesus loves his people so much and wants us to enjoy life. He allows hard time and trouble to come, but He does calm the storm with us. He is God, in Him there is joy and comfort.
Prayer
Father God,
There is a battle over the word of God, over our life. Lord, encourage us, as we rejoice every single day you have made. In Jesus name Amen
---
HANDLE THE TRUTH
Proverbs 3:5-6
"Trust in the Lord with all your heart and learn not on your own understanding. In all your ways knowledge Him and he will direct your paths"
This verse is very important to human spiritual faith. In order to put a greater level of trust in someone, there needs to be relationship. The more you spend time with someone; you see how they live their lives. You find out if they are honest and true to their word or not.
The more time we spend in Jesus and read the Word, we get to understand His characters and motives. He cannot lie, so it is easier to trust what He says. If we trust in the Lord with all our hearts and lean on Him, our paths will be directed to his best path--He is the way and the life.
Prayer
Dear Lord,
Help us to trust you and understand according to your will. We ask the Holy Spirit to help us keep a positive attitude and good thinking. Direct paths, oh Lord. Thank you for promising us to direct our paths. In Jesus Name, we pray, Amen
---
WORTHY OF FIRST CHOICE
Ephesians 2: 4-5
'But God being rich in mercy because of the greater love with which He loved us, even when we were dead in our trespasses made us alive together with Christ'
God has given us the greatest gift ever, Jesus! Because of Him, we have eternal life in Heaven if we choose to follow and trust Jesus. In Him we are loved and have life.
What greater joy and blessings if we make a choice every day to die ourselves and live for Jesus. Choosing to live for Jesus, God's mercy, Joy love and peace become greater than before
Prayer,
Heavenly God,
Help us to have a positive attitude, a prayerful heart, true mind and soul to understand that our true identify is found in Jesus. Thank you God for your rich mercy and love for us through Jesus. I pray in the name of Jesus.
---
FAITH LIKE A CHILD
Matthew 18:3-4
'And said, Truly, I say to you, unless you turn and become like children, you will never enter the kingdom of Heaven.
Whoever humbles himself like this child is the greatest in the Kingdom of Heaven'
God calls us to fearlessly and fully purse Him even when it's intimidating or we don't understand. We need to be converted by His Spirit to be like little children who in humility trust Him as our Father and lay this trust into our heart
We are called to have faith in Him and praise Him. Not follow the sinful world but do well all the time for God.
We are called to humble ourselves under His sovereignty and trust in His plan, even when it's hard.
When we devote wholly to trust and humble ourselves, we will find life and joy in nothing but Christ who is the light in darkness. Jesus is the way to Heaven, so we need to humbly trust Him
Prayer
Holy God and loving Father,
I place my heart, my life and my soul and burden into your hands; I trust that you will work what is pleasing to you and best for me,
Strengthen me and empower me to trust you more by the power of your Spirit, forgive me in all areas I have done mistakes. Humble me and grant me faith to do well and enjoy the kingdom of Heaven. Thank You Lord, In Jesus name, Amen
---
SEEK THE LORD
John 15:5
'I am the wine, you are the branches. He who abides in me, and I in him, he it is that bear much fruit, for apart from me you can do nothing'
God has given the most precious gift ever known. Jesus is the most precious gift given to us from God, without Jesus we can do nothing in our lives.
God wants us to weep with Jesus all the time in hardship of our life because without Him we have nothing.
Jesus will never leave us to fight the hardships of our lives alone. With Him the battle is already won, we just choose to walk besides Him, because everything flows from Him.
Prayer
Precious Father in Heaven,
Thank you for giving the world the most precious gift from Heaven, please dear God help me to find your will and have the power though the presence of your Spirit to build my life in Jesus.
Please Father Make me wise like Jesus and make me more faithful to trust Him because in Him I find everything. I pray that people will follow and trust Jesus and put Him first in all that they do so they will bear much fruits in the Kingdom of Heaven. In Jesus I pray, Amen
---
HOW HE LOVES
Psalm 36:5
'Your love, O LORD, reaches to the Heavens, your faithfulness to the skies'
Our Lord Jesus Christ is so good. He loves us all the time even when we turn back or ignore Him, He still wants to spend every time with us, He still adores us, and He doesn't want to turn His back on us because He loves us.
He looks at our brokenness and everything we do whether bad or good and still, He patiently waits for us to come to.
My dear friends, what a beautiful example of our Father's love- we need to fight for this love and trust the Lord in every moment of everyday and to use this love to bring the lost and reach the unreachable and to tell them where their true identity is found.
Prayer
Holly Father and loving Father,
Thank you for your endless love you show to me even when I am ignoring you. Please use your spirit and love through me to bring others to Jesus. May my tongue and actions lead them closer to you to speak and share your love with others. I pray in the name of Father, Son and the Holy Spirit Amen
---
MY GRACE IS SUFFICIENT
2 Corinthians 12:9
But He said to me, 'My grace is sufficient for you. For my power is made perfect in weaknesses'
God's grace is more than enough; His grace is sufficient for all human beings. If we want power, confidence, joy, peace and more love in our life we need to ask the Holy Spirit to come and do something new in us.
When we run into trials, we simply need to come to Him and be a part of His grace and we will be filled with the power of spirit and wonders of God's goodness, God is faithful until the end and He is so good.
Prayer
Dear Jesus,
You are gracious, you are glorious and you are alone so sufficient. I praise you for your grace and unending power you have for me. Please give me power and strength to face trials which may come to face me.
Please strength me and put me in your care. Fulfill your purpose in me and bring me your grace to serve others. In Jesus name I pray, Amen
---
KEEP THE FIRE ALIVE
2 Timothy 1:6-7
'For this reason remind you to fan into flame the gift of God, which is in you through the laying on of my hands, for God gave us a spirit not of fear but of power and love and self –control.
God is working, He isn't only working but He is creating us a future and a life that is greater than what we can imagine. God through Paul warned Timothy to prevent the fire from being distinguished
We each of us should not distinguish the fire which God has given us we need to speed up and keep it going without fear.
God has given us the power and spirit to guide us in effectively share our faith that focus on the hope we have in Jesus with others around us.
Prayers
Precious God and Father in Heaven,
Please give me your power and spirit to bring others in Jesus; please give me wisdom to keep the fire alive for your glory
In Jesus name I pray, Amen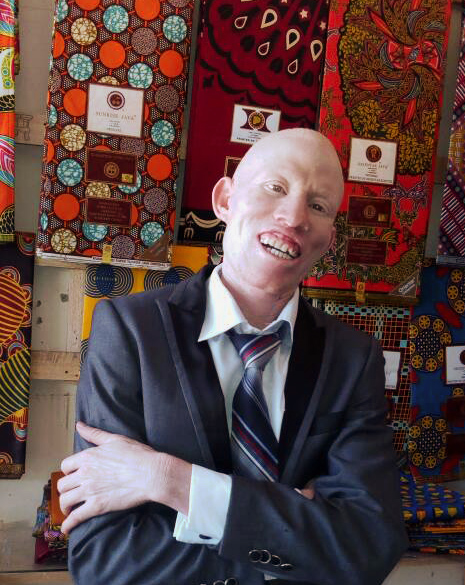 ABOUT THE AUTHOR
My name is Mahona Paschal and a lover of Jesus, people, places, animals and coffee.
I graduated from Kampala University, Dar es Salaam, in 2016 with a B.A. in History and Kiswahili. My entire life has been a journey of winding roads and beaten paths until I met Jesus. I fell in love with Him and wholly devoted to finding life and joy in nothing but in Christ. I strive to get closer to God and learn more who He is and whom He created me to be.
After receiving Him into my heart, my life began to change. I chose to embrace what He has done, otherwise I wouldn't be who I am today. It is amazing to look back and praise God for loving me so that I would have life to the fullest.
I enjoy writing, reading and teaching with the intention of helping them to know their value and to awaken a lasting knowledge in their life in Jesus. I am the author of many articles, all are about my personal life and God's encounters.
I love the Bible and sharing the findings from it. I want to help those who are unaware of His existence, love or eternal grace with the word of God and learn how to walk in Jesus.
I do this because I don't want to go to Heaven alone- I want every human being to see Jesus and enjoy the eternal life with Jesus in Heaven.
Mahona Paschal
,
Po Box 1286 Tabora Tanzania East Africa. email;
pajo255@gmail.com
phone; +255769222273
and
+255710061269