Hanneke Cost Budde December 7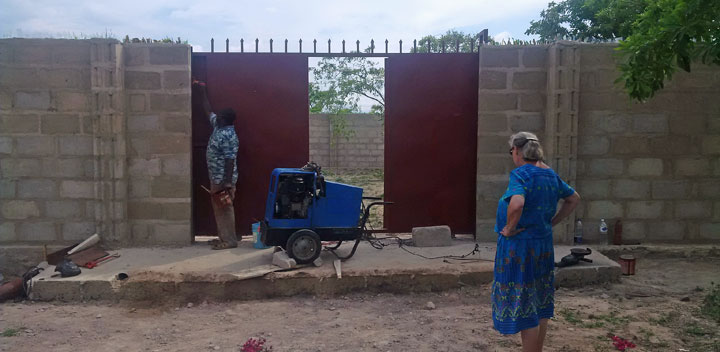 Yes the gate is in and works great. Now they are fixing the driveway.

We will start the building January 3rd. I will send pictures.

My mom is still hanging in but Bix and the family were called in twice as they thought the end was near. I talked with her yesterday and she was not too bad but she sounds very weak.

I told her that I could come after the kids have gone to school which will be after Jan. 14th. She said: "Oh well , it is already December!"...One cannot know..

.

Photo Mahona.
---
Jack and Mary Anne Voelkel December 8
We are so sorry about this and ask that if this occurs again would you please inform us immediately.
Two important messages came through that attachment:
<![if !supportLists]>· <![endif]>The wonderful news that in our church the "Faith Raiser" met our goal of $50,000 with pledges of $62,000! This was an incredible boost to the moral and faith of our congregation, and a blessing to us all. We are now nearing the home stretch of selecting a new pastor.
<![if !supportLists]>· <![endif]>Mary Anne suffered another "heart episode" similar to what happened three years ago. We are hopeful that her heart did not suffer permanent damage but it does need time to recover. Thank you for your prayers.
Today is December 7th, and that date brings to mind the Japanese attack on Pearl Harbor 75 years ago. Click here for a short article I wrote many years ago about two airmen:
Mitsuo Fuchida, the Japanese air-strike leader of the carrier force who led the devastating attack, and later became an earnest Christian following the war.
Jake Deshazer, one of the famed Doolittle bombers who languished in a Japanese prison camp during the war, also met the Lord during his imprisonment, and later returned to Japan as a missionary.
These two found each other and teamed up to share Jesus with other in Japan. It's a fascinating story of transformation and forgiveness.
---
Scott and Beth Hurd December 8 Anne's Health Update
We continue to be very thankful for the prayers and support of all of you. Thank you for taking the time to pray for Anne, Coleman, Samuel and Eleanor, and for us as well. We are greatly strengthened knowing that there are so many of our friends and family keeping Anne's situation before the Lord.
When we last wrote, Anne had been experiencing some fairly intense side effects from the drug treatment she has been undergoing, but she also had been enjoying a number of pretty good days as well.
Unfortunately, less than 24 hours after that update, she ended up back in hospital for a day suffering from very intense abdominal pain. Another scan and some further tests showed no obvious sign of obstruction, and another day or so later the intensity of the pain had subsided somewhat. Since then, Anne has experienced a worsening progression of pain and nausea. Consultations with her surgeon have confirmed that they need to do some further exploration to understand the cause of the pain and to find a way to help with the nausea. At this point it is not clear the extent to which her difficulties are due to side effects of the drug treatment, the surgery, or to some other cause.
When Anne danced regularly, she was no stranger to pain -- and she always danced through the pain. For her to share with us the severity of her discomfort tells us that it must be very intense - so we do ask for your prayers for easing of her pain and nausea, and ultimately for her to be fully restored to health. We continue to trust that God is able to do all that we ask (and more!), and we acknowledge that even circumstances like these can be used for His glory.
Samuel and Eleanor continue to grow and thrive, (Samuel is now three!), and both are very clear about needing stories to read to them whenever we talk. Samuel talks about coming to visit us in Singapore at some point, and we agree that this would be a very good idea! (And, of course, he is welcome to bring his parents along!) We especially enjoy seeing Samuel and Eleanor together, as they have developed a very close bond as brother and sister.
We are so very thankful for Hilary and Michael (Coleman's parents) and the love and support they continue to provide for the whole family.
Beth is busy in the days leading up to the Christmas break. Her term finishes on December 16, and then she will have a few weeks off into January. I have assumed my new responsibilities as the Deputy Director for Fellowship Services, and am enjoying the new opportunities and challenges that accompany this transition. Andrew and Claire are off on a cruise at the end of this week, and we are looking forward to celebrating with them their 5-year wedding anniversary at the end of the month.
May each of you know the special blessings of the Christmas season this year as we celebrate the Lord's birth, together with all the hope and joy that brings.
---
Bill Fitch December 8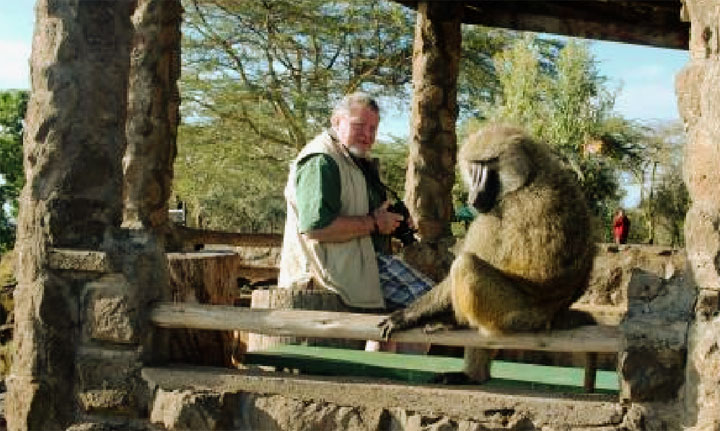 Click here for my latest Listen to Learn update
---
Ann Chow December 7
Christmas greetings to you and yours, I pray you are finding faith, hope, joy and love this Advent season.
It's been awhile since last writing, but the effects of my 10 weeks in SE Asia this past summer are still processing in my heart and spirit. I'd like to share some stories from the Lausanne Younger Leader Gathering in Jakarta, Indonesia this past August. In addition to the powerful evening of prayer, there were incredible connections with friends from around the world, with new ones to enjoy!
The many spontaneous gatherings were truly divinely appointed. I ran into two Regent College friends from Bolivia and Kazakhstan enjoying delicious Indonesian coffee. I asked what they were chatting about, and the gal from Kaz exclaimed that she was in the midst of getting completely inspired by the theological contextualization training happening in Latin America (http://ceticontinental.org/portal/) , and she wants to implement the same in Central Asia!
It was the 'coming out party' for the church in China as they successfully exited China to travel to Jakarta! There were announcements for 1. all of the participants from Africa & China to meet in order to think & pray about partnering in mission, and 2. the participants from Russia & China desiring the same! Wow, can you imagine the spirit-led fruit that will come from these gatherings? I can't wait to get to heaven to hear the stories!
Scripture Union: Plans are in the works to train SU staff on conference logistics in Ghana in the future. This is from Nana Yaw Offei Awuku, their Director of Field Ministries, "of the many friends I could mention in this mail, I want to introduce two particular friends, whom I specifically arranged for the SU Ghana staff team to meet with the objective of strengthening our ministry partnerships in the coming years –Lindsay Olesberg and Ann Chow. Francis, John & Collins were amazed with her passion, professionalism and practical relevance of her sharing on how to help staff scale up the effectiveness of our Camps and Conferences. Both Lindsay and Ann are very excited with the potential opportunity of ministry partnership and friendship with SU Ghana.
Here is the summary video (https://youtu.be/puRbq81aA8k) , enjoy!
Current Projects and Funding Question
------------------------------------------------------------
Perhaps because of the Advent season, it's appropriate to let you know that I find myself in a season of waiting for the Lord to work things out. Since returning from SE Asia this summer, I've been in conversations with various organizations about working with them to plan conferences or projects in the future. While all of the proposed ideas have been very encouraging, please join me in faith that a few of these projects will solidify in the near future.
One organization has asked if I could raise my support in order to join the team, train the staff and help run two conferences in Southern Africa over the next 3 years. The aspect that really excites me, is the possibility of increasing capacity through operational training for the church in Africa on the vision and passion they have for their continent and the gospel! I truly believe now is an incredibly strategic time to further enable our brothers and sisters in Africa to spread the love of Jesus at home and abroad.
While I'm deeply grateful for the financial support I receive, it's not enough to live on by a long shot. I am looking for more people to join my support team, as it would be ideal if finances didn't hinder me from following God's direction. Would you consider giving monthly or one-time gifts? Donation instructions are found at the end of this letter.
In the meantime, here are a few projects that I've been a part of:
1. WEA International Leadership Meetings in Bad Blankenburg, Germany. Leading the operations team to prepare for leadership meetings for the World Evangelical Alliance. It's been great fun working together again.
2. RREACH: Dallas Global Proclamation Academy (GPA). This organization was behind the Global Proclamation Congress in Bangkok this past June. I'm joining their team as a visa coach for their participants traveling to Dallas this summer.
3. "EPIC - Event Planning is Cool!" I was asked by the Canadian Baptists of Ontario and Quebec to write a manual to train high school students on how to run an event.
** Calendar
------------------------------------------------------------
Dec. 16-28
Calgary: Christmas with Loved Ones. Yay!
Jan. 26-28
Grand Rapids, MI: Calvin College Symposium on Worship
Feb. 24-25
Vancouver: Food for the Hungry Board Meetings
Feb. 26-Mar. 4
Germany: WEA International Leadership Meetings
** Knox: Elder & Worship
------------------------------------------------------------
I've been an elder at Knox Presbyterian Church (http://www.knoxtoronto.org/welcome/our-vision/) for the past 6 years! Yes, this is the actual length of one term as an elder. I was excited about not being active for at least two years (the Presbyterian Church ordains elders for life), but after a coffee with my pastor, I agreed to another term. I'll stick around for another 2 years and then take a breather!
I've joined the Worship Committee to refresh how we do things and learn from other churches. We've visited 4 churches and it's been so encouraging to see how differently & beautifully we all worship our Lord Jesus Christ! The Ghanian Presbyterian Church (largest Ghanaian church in Canada) blew our minds with their worship and hospitality, WHEW!
** Prayer:
------------------------------------------------------------
I would deeply appreciate prayer for wisdom and discernment at this time of waiting, discussing with multiple organizations and for funding to be sourced. I'm also excited to go to Calgary to see friends and family. My mom's health has been deteriorating recently, so prayers for a wonderful time spent with her. Mom is my SHEro.
May the God of hope fill you with all joy and peace in believing, so that you may abound in hope by the power of the Holy Spirit.
---
David and Joan Evans December 5
It has been a blessed and full year for us. Please click here for our Christmas Letter attached.
---
Nabeel Qureshi Health Report December 4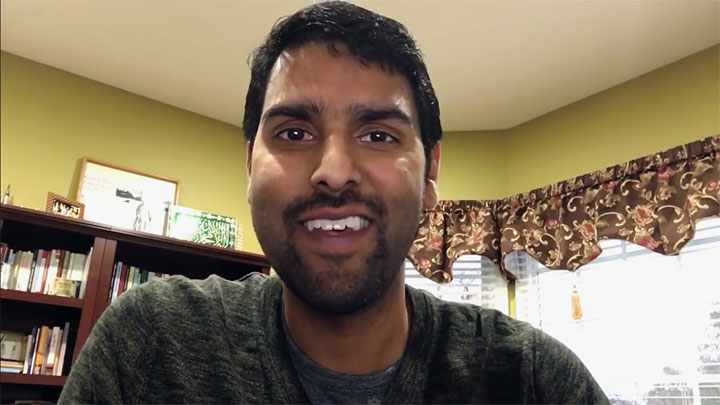 Click picture above for recent health blog.
---
Africa Update December 4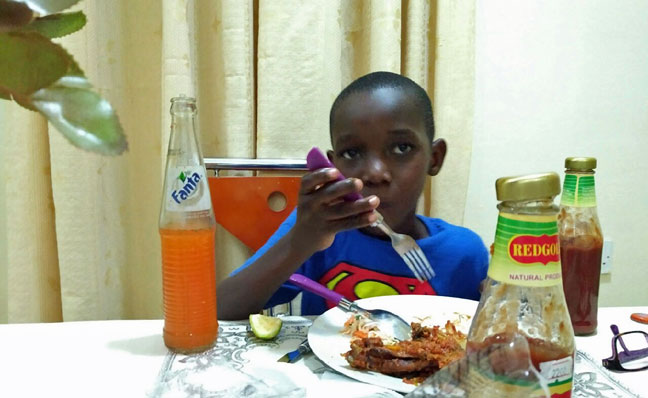 The Millennium hotel, scrunched into the south end of Mwanza, right dross from the well kept private hospital, offered a pleasant, reasonable stay. The rooms are small but totally adequate. Never mind that the electricity went off during the night and all water stopped flowing. Trying to shave with a dull razor and no water in semi-darkness was not too comforting. Will have to see what kind of a carving job I managed to do later--don't dare look yet.
Now I am waiting in a rather muggy Mwanza departure lounge for my flight to Nairobi via Kilimanjaro. I chose a seat next to the a/c but found out that it is only noisy and does nothing but spew hot dampish air. Probably end up with legionnaire's disease.
Last night, Dr. Thomas had an operation on his hand here in the hospital across the busy road. He rode up with Hanneke, Faraja, Jackie and I to have a very painful cyst. on has left wrist examined. After diagnosing it at 5 p.m. the doctor decided to operate, so scheduled the operating theatre for 8 p.m. It was an hour's surgery. When he came out the theatre at 11 p.m. he was staggering and wrapped in a white sheet like some Roman warrior. I had difficulty getting him into his clothes, especially the African underwear, trying to figure out which was front. They gave him one parting shot in the arm and two in the rear. Poor guy—he is working hard, but was hoping to work during his vacation to provide more money for his family but now the operation will not allow that.
It was hard to say goodbye to him, but he conveys his greetings to all. He is suffering little pain and is recovering well.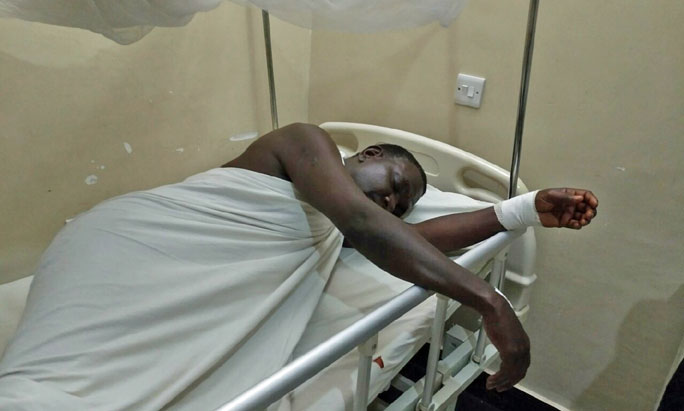 Just heard some boarding call, but no one is moving, maybe was a cancellation call instead. Swahili still challenges me.
---
Mary Jane Fandrich December 3
This week, God got me through successfully two final classes in Mathematics Anxiety and Science Equity, and Monday is set up for a presentation of the contrasts and commonalities between the historical Shakespeare and Jesus.
With Fatema as my co-presenter, it looks like one of those set ups that God gets you into.
This week was also spent tutoring and nurturing two Syrian refugee families that God has deposited (literally) on our door step. 8 children in all, to take food shopping, support in their public school (I get in with a lot of status now!) an M. Ed. from the University of Toronto, qualified ESL teaching papers, and an Ontario Teachers Cert. God's set up again. Sometimes He makes me chuckle. One doesn't see the trajectory until one has landed. Young Imat, following the line of kindergartners on their trail out to the play yard, and then getting a full intense hug from his 10 year old brother when he discovered me in his classroom.
Then today, Saturday, M from Egypt joined me for a Christmas Carole sing in a huge old Anglican church. She'd never been to one before.
When I offered a DVD of the Jesus film, she said she already has one. One plants and another waters. She wanted to know how I cope with the painful memories of past discouragements. I told her about knowing God through His word and deliberately asking Him to take over my life.
Christmas brings me home to Dallas, and then January back to Toronto on the way to Lebanon to bring Jesus love to all the little people there.
God bless all your Christmas preparations.
Unto us a Child is born, unto us a Son is given, and the government shall be upon His shoulders..........think about that!
---
Jack and Mary Anne Voelkel December 2
Mary Anne is home, slowly recovering; concerned upon learning from the doctor that this episode was worse than the last, and hopeful with the news that the heart can recover over time.
So I need to help her lower the stress – difficult for such a highly motivated and capable person, as you can appreciate.
---
Jim Mason December 1
Click here for my latest prayer bulletin.
Click here for my latest updates.
---
Tanzania Update December 1
Oh wow, these are the final days and I have done so little but done so much—that feeling of floating above the ground and wondering when my airborne suspenders are going to snap and I am going to crash down.
It was an amazing time at Mahona's graduation—worth the trip for sure. He was elated to have us represent friends from Canada as well as David from Kenya. He introduced us to so many of his friends that it became obvious that he made a big impression. Although the graduation of 1700 students was slightly tedious, sitting in the heat under tent canopies, what it means for the future of these kids is astounding. Tanzania is a country that could well be on the brink of positive times They are so rich in human resources and the new president is harnessing reality—although not all of his decisions are easy after so many years of corruption—health, education and infrastructure spending have been siphoned off for years—now Tanzania needs to show the world that it is changing. Foreign investment is welcomed, and the time is right. A trade ambassador on the train from Dar to Tabora wanted to make sure that I told all my friends about how great Tanzania was and how amazing the taste of their cashews and mangoes are.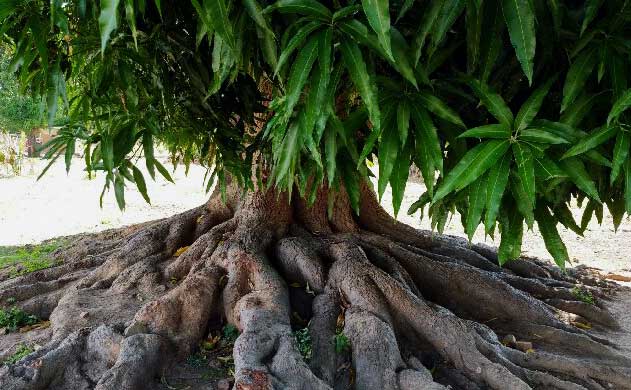 very old mango tree
Yesterday was to be the day that the compound gate was to be installed, but alas the generator to operate the welding machine did not return from a previous renter. We scoured the town but to no avail, so the gate will have to wait until next Tuesday. It is a solid affair, and so necessary out in the rural areas where all the building material for the future clinical/school would be gone quickly. The sturdy broken-glass topped compound wall is useless without the gate. All the workers were in place but there is an expression here used by locals, TIA—meaning relax, this is Africa—things will never happen as expected.
It has been so magical to see all of Hanneke's projects and friends—many I remember well from times before—relaxing often to chat and racing here or there for some need. She is so happy with the aging Toyota 4x4 that takes the roads or lack thereof around here in its stride. Repairs have been frequent but still it motors along.
Probably my greatest disappointment will be that I will not be able to get to the orphanage in Kenya. It is hard to imagine, that, having been here a few times before that I forgot the big issue: TRAVEL TIMES. To get into Kenya, I would have to fly, take a bus and possibly a f ferry and then be collected in a van. I had planned on three days with the kids there, but forgot that three days of travel are needed. Tabora has no easy in and out, nor does the orphanage and although they are not that far apart when we consider the distance to get here—I did not build it into my equation. I am so sorry for that.
at orphanage in Tabora
I am hoping to have a visit with Bill Fitch in Nairobi the day that we both fly out, and possibly meet so of his folks there.
The weather here has been hot but bearable. For the most part the electricity has stayed on. Last night was the first African rain that came cascading down about 5 am. Now there is a gentle drizzle—something we might call a heavy rain back home.
We are driving to the boarding school soon to pick up Kiri, Baraka and Faraja—Jackie has been with us for the week.
---
Mahona Pascal November 30
Knock, knock...
After I got a church to worship in every Sunday, the door opened to another Christians group, I was quickly welcomed to join TAFES [Tanzania Fellowship of Evangelical students], my university Christian youth group. We volunteered every Saturday to do door-to-door evangelism in different classes at the university.
When I joined TAFES for the first time, I did not know what I was in for. The experience was unlike any other and I am so blessed that I was able to be a part of it. I saw God not only through myself but also through other members and the people we served as well.
One of the enlightening moments with this group was that I was able to experience new friendships, to know people and hear what God is doing in their lives. Entering door-to-door was worrying for me however, as I usually cannot handle being around a group of many people. I could get very emotional sometimes, as non-Christians have affected some of the dearest people in my life. I spoke to God asking Him to give me strength to work well with me to reach the people.
I was so grateful that God answered my prayers and helped me to reach out to some astonishing people throughout those three years. I felt God truly work through me and it astounded me how kind people could be. One lady, we called her Shellie, would continually give me the complement on my speeches. She was a sweet woman with a beautiful heart and the experience moved me deeply. She told me to keep following where God is calling me to go!
I met another man, Mcharo Joseph, who I ended up talking about our life stories every time we met and he would say the most hilarious things. He told me his family raised him in the church. He was such a sweetheart. At the end of each day the TAFES team would meet to have Bible studies, talk and worship together.
When I saw the people with such a tremendous amount of joy, hope and faith during our door to door evangelism, I told Linda and Whitney, Don't Quit telling the people about Jesus. This was such an amazing moment for not only my esteem, but also my faith as well. After few days Linda brought TAFES t-shirts with a words DON'T QUIT printed on them.
It was so good God showed me the place to worship Him, just as I had been praying and seeking for. I told the Lord that I wanted a place to belong, I place where I fi in and God immediately provided both requests.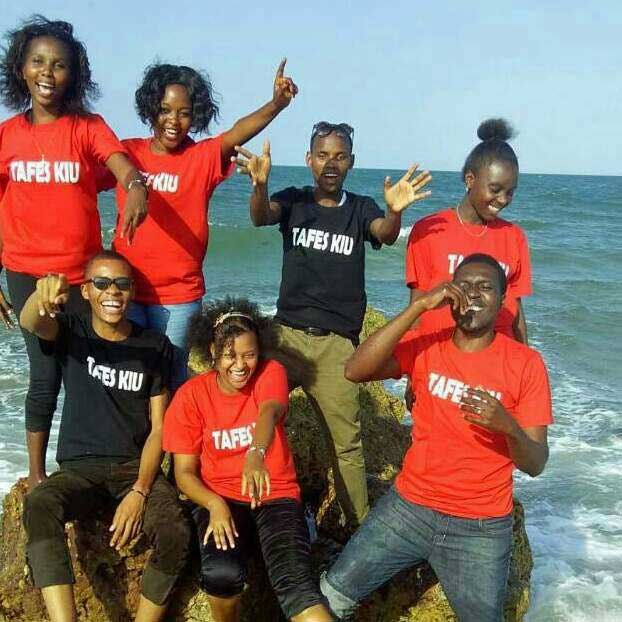 This is an active testament to God's word in Matthew 7:7-8
'Ask and it will be given to you, seek and you will find, knock and the door will be opened to you. For everyone who asks receives, the one who seeks finds; and to the one who knocks, the door will be opened'
I felt extremely blessed to have been part of His perfect plan. God provides the answer to prayers. I was very excited to have a group that I could call my home.
---
Hanneke Cost Budde November 30

Panorama from inside the clinic wall.
Hanneke's mother is failing rapidly.
---
Tanzania Update November 27
Sunday morning has come down and what better way to jump start our Lord's day than to indulge in church in bed. At exactly 7:00 am, I as jolted upright by several hundred watts of enthusiastic prayers from the church next to the guest house, followed by even more deafening music, all in Swahili.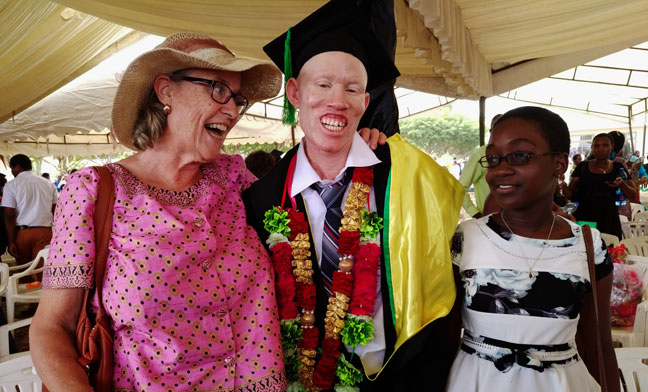 Yesterday Ruth and David departed to explore some exotic African destination that he is eager to share with her--some special part of his amazing East African world.
We edged north in an endless convoy of semi-parked vehicles [about 75 km in 5 hours, north of Dar es Salaam] to Bagamoyo, reconnecting with the pre-colonial times. Massive structures built by the Arabs for their slave trade which congregated human goods here from their inland harvest fields to be shipped to Zanzibar, 40 sea miles away. The oppressive humidly becomes overpowering—it did not take much stretch of the imagination to realize the sheer horror of this destination. After two months of forced marching in the blistering heat, the beautiful white coral structures gleaming in the sun silhouetted by the dazzling waters. The dehumanized slaves' first glimpse of the magnificent vibrant blues of the Indian Ocean and the salty air must have felt like heaven—but such mental liberation could be only momentary as they were herded into a myriad if hellish holding tanks with minimal air circulation or sanitation.
The haunting groans of morphed into the German invasion of the area. Thanks to the work of many compassionate, often Christian minds, the slave trade was drawing to a close. German businessmen wanted the slave trade stopped, often for personal gain, so that those newly liberated slaves could be employed to set up their resource and fishing trade. Finally in the early 19 C the British invaded in an effort to colonize Bagamoyo. Graves of many notable generals stain the shore—including one noted British General who put a musket to his head in rage and humiliation when he discovered that his wife was having affairs with the common locals.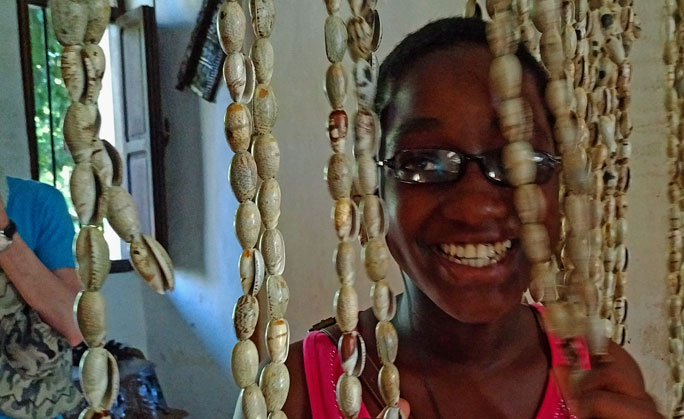 Mahona is finally coming off his MBA graduation high. David had a beautiful suit tailored for him, and he looked striking in it. Hanneke got him an oversized watch with huge numbers and I passed along a smart phone—so now he is taking photos and texting his legion of friends.
Early this afternoon we will be jostling aboard the second class sleeper train, aiming to arrive Tabora. We have births in a compartment of six, but will see how that stacks up—the cars are well over 45 years old and have clattered past some of the world's most amazing people, landscapes and animals.
---
Jack and Mary Anne Voelkel November 23
Faithful Friends for whom we are so thankful!
We're sorry to invade your inboxes so soon, but we have a special call to prayer that just can't wait.
It began with a promise of overwhelming blessing
We mentioned in our last letter that this past Sunday was the closing of our "Faith Raising" initiative in which our relatively poor congregation would present their pledges. We were asking God to provide enough money to assure the new pastor's salary for the first year with a goal of at least $50,000. One dear brother, who found Jesus in Jail gave his testimony and offered his jar of coins ---his only savings.
Mary Anne then led us into prayers of thanksgiving and began her message. She was so full of joy as she taught on "What Shapes your life: the world or the Word?" and contemplated the counting of the pledges at the end of the service and the lovely all-church thanksgiving meal that would follow.
An unexpected shock
As Mary Anne neared middle of her message, she began to feel light-headed and uncomfortable. She tried drinking water and sitting down, but only felt worse. Folks prayed for her silently as a doctor and nurse in the congregation checked her vitals and felt she should go immediately to the ER. To her great sorrow, she had to leave the service, miss the announcement of the faith-raiser, and the wonderful family celebration that would follow.
The hospital sent Mary Anne for an immediate angiogram, while back at the church, Gary finished Mary Anne's sermon and then the leader of the Faith Raising Committee came in with a shocked expression on his face! He had the immense joy and privilege of announcing to the congregation that $62,000 in pledges had been received. Praise the Lord!
The congregation erupted in expressions of praise and prayed together Psalm 118. "Give thanks to the Lord for He is good! His love endures forever. Shouts of Joy and victory resound in the tents of the righteous. The Lord's right hand has done mighty things!"
<![if !vml]>
<![endif]>The good news and the more difficult news
Mary Anne spent two days in the hospital and has now returned home.
<![if !supportLists]>· <![endif]>The good news is that she feels much better and the angiogram they performed showed her arteries to be totally clear without any blockage. The doctors expect her to recover fully as she follows their good advice.
<![if !supportLists]>· <![endif]>The harder news is that the episode on Sunday was a repeat of the one she had 3 years ago. Part of her heart muscle is sluggish and not yet pumping as well it should.
Thank you in advance for your prayers for us. They make an immense difference.
May you have a blessed Thanksgiving. I am grateful for each of you and for God's sparing Mary Anne.
---
Tom Affleck November 23 Press Release
SchoolBOX Founder Tom Affleck Receives Meritorious Service Cross (M.S.C.) from Governor General David Johnston this Friday
OTTAWA – November 23, 2016 – 10 years ago, a young man from Almonte, Ont. sparked a movement when he gave notebooks and pencils to two little girls in Nicaragua, and realized he had just removed the biggest barrier for them to attend school. That simple gesture and the years of work that followed, have now resulted in one of the country's highest honours for Tom Affleck, the 38-year-old founder of SchoolBOX.
This Friday morning Affleck will receive the Meritorious Service Cross (M.S.C.) Civil Division from the Right Honourable David Johnston, Governor General of Canada, at a ceremony in Rideau Hall. The national honour recognizes a deed or an activity that has been performed in an outstandingly professional manner, or with uncommonly high standards; the activity is often innovative, sets an example for others to follow, improves the quality of life of a community and brings considerable benefit or honour to Canada. Past M.S.C. recipients include Olympian Clara Hughes and astronaut Chris Hadfield.
Affleck started SchoolBOX in 2006 when he realized that the simple gift of school supplies could allow children from one of the world's poorest countries to go to school. The grassroots, volunteer-driven organization has grown from providing educational supplies to building libraries, washrooms, playing fields, classrooms, and even entire multi-classroom schools. SchoolBOX has so far supplied 476,631 notebooks to children whose parents are often faced with the painful decision to put food on the table, or equip them with the tools they need to attend class.
"This is a very humbling honour," said Affleck. "We started SchoolBOX with a dream and little else. We've now built 82 classrooms, employ a full-time construction crew in Nicaragua, and help more than 17,000 kids a year receive an education with school supplies and libraries. In 2018 SchoolBOX is aiming to complete its 100th new classroom. We're also very excited about a new initiative, called SchoolBOX Canada, which aims to empower indigenous youth in northern communities to create libraries and other needed educational resources in their schools."
Shaun McLaughlin, the Mayor of Mississippi Mills that includes Almonte, was instrumental in nominating Affleck for the M.S.C. Mayor McLaughlin stated that "Tom Affleck is an example to all Canadians, teaching us that we don't have to be content with the status quo for disadvantaged people. He has inspired hundreds of volunteers in our community and right across Canada to participate in SchoolBOX, and our town is very proud of his accomplishments."
Now a resident of Toronto, in 2013 Affleck passed the day-to-day administration of SchoolBOX to his wife Sarah Kerr, who serves as the organization's Executive Director. When's he's not assisting Sarah at SchoolBOX fundraisers or parenting their 2-year-old daughter Hannah, Affleck pours his energy into his new job as Entrepreneurial Leader at Knox Presbyterian Church. There, he oversees the Missions Hub, an incubator for Christian charities, and a $10 million renewal of the inner-city church's property to ensure it remains a long-term force for good in its community."
---
Tanzania Report November 23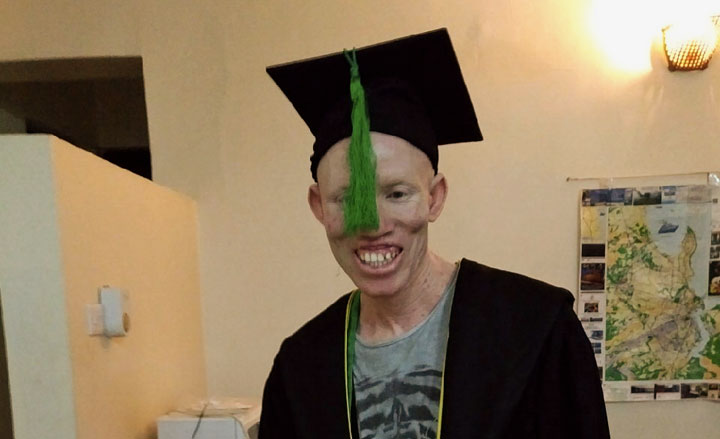 Somehow I must have forgotten that promised myself countless times that I would never knowingly inflict such dire injury on my body and mind—but yet once again we are plunging through some inkpot 10 K above all life below, headed to the other side of beyond. Reclining ever so slightly, I fix my blurred gaze at the myriad of no smoking icons and wonder why, since fights have been no smoking for years, they still insist on illuminating these redundancies.
Then as we are processed through immigration at a grueling lack of efficiency, reality grants me the reason for the whole effort: a beaming Mahona stands in the throng of greeters. He picks us up and swings us around, a man half my size. His excited, high pitch voice full of genuine emotion and unbounded thankfulness. Maybe that is why I forget my tortures of long flights so easily and revel in the joys of this treasured reunion. Greetings to all—tomorrow is the graduation—what a day of thankfulness.
---
Ruth Thomson November 22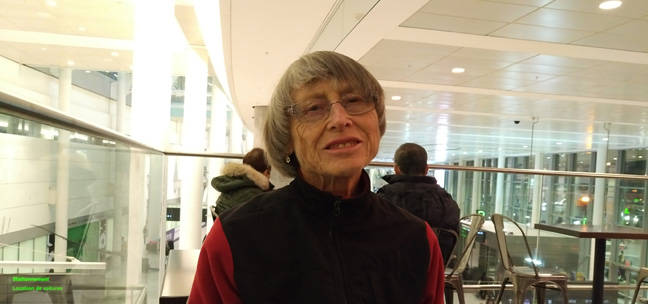 We are checked in and on our way to Dar Es Salaam and Mahona's graduation
---
Xerggyo and Hil November 22
Hil and I, we are OK, only a little problem with my back, for the all weekend I was in bed, now i am walking again.
---
Nabeel Qureshi November 22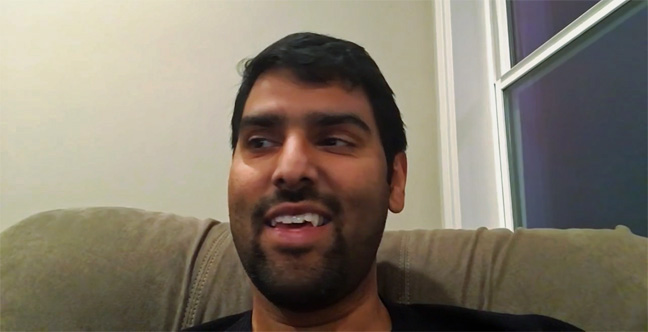 Click photo above for latest update.
---
Jack and Mary Anne Voelkel November 19
Once again we greet you in the midst of your busy lives and ask you to remember Mary Anne as she gives her message to our congregation tomorrow.
We also share a brief report [click here] of the Fall Conference with Chris Rattay.
---
Ruth Thomson November 19
Ruth will be travelling to Tanzania next Tuesday to attend Mahona's graduation with Don Nicol. She will then head north into Kenya to visit David at the orphanage and bring water purification kits and money for Bibles, mosquito nets and mattresses. David suffered a few days in hospital when he was stoned for sharing his Christian message in the village square.
---
Mahona Pascal "My life Story" November 17
Mahona's university graduation will be held on November 25 in Dart es Salaam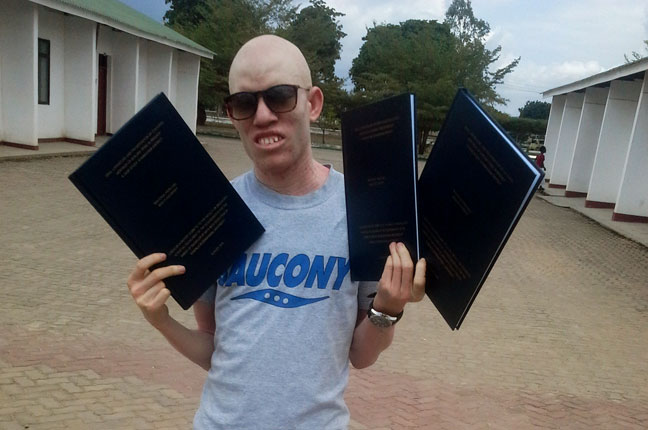 EVIDENCE OF GOD'S FAITHFULNESS AND PROVISION
"I am sure of this, that He who began a good work in you will carry it on to completion until the day of Christ Jesus." -- Philippians 1:6
I was fifteen years old when I completed grade seven. One day, Yohana, a seventeen year old boy arrived from Kanawa primary school. Yohana was an old friend of mine but we had not seen one another for some years. He found me still in bed because it was cold that day. Yohana sat himself down on my bed. He had an envelope in his hand and said: "I am happy to see you again as I missed you. We have so much in common. The head of Rajani Secondary School gave me this letter for you with instructions for us to join their Secondary School." At the top of the letter was the stamped address of my primary school. What a joy! He looked at me fondly as I gave him my thanks for the letter he brought.
From the age of nine my life was much like those of any child born into an unstable home. Although I was a child, I still remember acing out the door with tears in my eyes after the incidences that had happened in my family. Little did I know that happy days would soon disappear and my little heart would break into a million pieces and there was nothing that could glue it back together, other than Father God and His faithful people. Of course these memories have reminded that one cannot turn back the hand of time…it hurts so much if someone who loved and protected you would never be seen again, maybe for the rest of your life. Even today my head still hurts when I think of the sad moments when my dad chased mom away from the house saying, "Go away. Pack your things go and never come back again!" My mom would run away, sometimes in her bare feet to save her life. I had no power to stand up to prevent dad beating and verbally insulting my mom as I was still a little one. I was frequently left alone for entire days and was never allowed to attend any social gathering like church, although my mom was a Christian. I was just crying. Sometimes I slipped away to wander in the maize farm. When Mom came home, I even laughed for seconds and I usually fell asleep on her lap. Dad was an alcoholic and usually beat me as well as mom. That time was full of pain in my heart. I have a scar on my left leg which was a result of an injury which occurred when I was running to escape unfair punishment from dad. With no money for medical care, my leg was reset without medication. I was left on the floor of the out-hut and unable to walk for several days. My mom's friend helped me and showed her care to me.
Tears still run down my cheeks when I see someone pushing, beating or insulting their kids or their wife. Witnessing my mom's time of troubles was extremely difficult and it continues to be a healing process for me. It makes me think of incidences which changed my life. Never in my life did I think I would be in this position and writing about these things that led me feel physically sick when I heard and witnessed them in my life
The journey of attending secondary education started soon in January 2007. My life was still full of sadness, the routine was the same; fear about what the next days would bring. I just sat for hours; my heart felt like a stone wondering what to do with school fees and other expenses. I may not understand why I faced certain trials but what I knew is that God is good and I will trust in Him. For He has plans for me and a purpose which is beyond my understanding
I decided I would wait to see what would happen to me in life if I quit going to school. I hardly had the strength to think but I found no encouraging answer. I left all my little thoughts and heart into the hand of God saying, "God be with me." I later learned that I could work in sisal rope making which could gave me some money to start going to school.
One Friday morning, I got up early, grabbed my clothes and dressed in a hurry and left for school. When I entered the office of the accountant, I paid some money and explained what faced me in life. He allowed me to stay at school and get in the classes although I could barely read or write. I don't have words to describe how I felt but I was stunned. This was the beginning of restoring the joy and happiness which I had not felt for a long period of time.
As I continued to do well at school, my reading and writing skills become better. I understood that life is full of changes but God is constant. Through it all His love endures and remains. He is an anchor of Hope since He knows everything we are feeling and how much we may be struggling. He loves me and He remains my rock, my good God.
As I continued to roll into another month, the Lord never ceased to amaze me. One afternoon the accountant of the school called me to his office and told me that he was moved by my life story and he promised to find someone to help with my studies. The unique joy from the Lord to me continued, peace, healing justice and love from the Father brought me into crazy intimacy with Him in my spirit. We had students' church services every Friday. We were taught to trust God by being in tune with what the Father is already doing, we can be effective. Since then I felt the Lord's presence even in those small things and it brought me to my knees during times of worship. One Sunday when we went to the church, the pastor talked on how God is best to us because He is best and He is all good. Those words touched my heart and I totally started to live in His will although I did not have the Bible. I just heard the Good News from the church!
Time went on and I continued to be a cheerleading student in my class, while taking side roads and walking through hills and small rivers to the school. If I was fortunate, I got a lift by bicycle for a few miles. I also stopped at Salome and at Moshi's parents and asked for food and water as I journeyed this entire distance home. The school I studied at was four villages away but we had to be there at 8:15 a.m. After I came home from school, I helped out with the house work and did homework.
Time went by and one fortunate day when I was in the form two class, the second mistress of the school, Miss Harriet, told me to come to accountancy office. She told me that I had visitors in the office. While going there, I just worried how I would meet the visitors in my dirty and simple clothing. My mind was blowing with numerous questions. The closer I got to the office, the greater was my anxiety. I found them waiting for me. They both greeted me warmly with excitement and gratitude to meet me. They introduced themselves with their names: Hanneke and Grace Allison.
Words cannot describe my happiness when they told me they would help me with my studies and insisted that I trust God in all that I did. Hanneke, who has now become my beloved Mom in Jesus, took photos of me and Grace. Hanneke asked me numerous questions which I answered. The headmaster was no longer sponsoring me but he asked this Canadian missionary to sponsor me. As they left for home Hanneke gave me some soap and lotion for sun protection. I remember Mama Hanneke comforted me with numerous encouragements, she said;
"You need to work hard at school and in all put God forward in everything you do. You are a child of God and He loves you. You have no reason to worry, God loves you and He will provide; He will raise up community around you to love you, to encourage you. Trust Him. God will do right by you if you do right by Him."
Now this is the true evidence of God's faithfulness and provision. Through my fear, stress and feeling of inadequacy, God showed Himself to me by placing people, one after another, to encourage me with their words and prayers, with hugs and smiles, wisdom to share and hearts that rejoice and ache and walk with me.
This was the first time I truly got a taste of what God, I believe, feels toward me. I had no idea before that Hanneke and Grace were the ones God had in store for me but He did. That was a big surprise! Since that time, I increased the effort to believe God through His love rather than in my weakness. This is the lesson to trust and depend on our God who promises good things for those who serve in His name. And a lesson I am still learning many times is that His love suits my weakness and I trust because He has shown Himself faithful. God had planned for me to meet them. "For I know the plans I have for you, declares the Lord, plans to prosper you and not to harm you, plans to give you hope and a future"-- Jeremiah 29:11.]
As I continued to encounter many blessings from Mama Hanneke, finally I asked her kindly about what it is like to be a Christian or a believer of Jesus. She joyfully said, "I believe that Christians are called to offer their hands, ears and heart to help people heal and feel valued as the image of God." I was very inspired to hear from her but the most exciting thing is that seeing God's existence in my life delighted me and I longed to enjoy building relationships with others and hearing different stories about others.
After form two exams, the killing of albinos increased and I got scared for my life. The government decided to put all albinos into boarding schools and I went to another school. After graduating from form four, I went to live with my uncle. While there, my life was not really good as I was treated harshly all the time. My belongings such as mattress, books and clothes were burned by my uncle as he did not want me to live with him anymore.
A few months later, our form four results were out and I had qualified to go to high school. While at school my uncle sent me a message that he did not want me to come back to his home or he would kill me. I sent this message to Mama Hanneke and she invited me to stay with her during holiday. I thought that my life was at an end. I thought that in the nighttime murderers would come to kill me.
The killing of albinos in Tanzania began because of the witch doctors. Really I do not know why we albinos are missing the peace and that thousands paid with their lives. It is clear to say that, years ago, Tanzania was a peaceful country but God knows what went wrong…. much social war erupted and now albinos are suffering and crying for the peace that was destroyed by a few people. Tanzania is still shedding blood and children, especially albinos are killed like chickens. Men and women also are in trouble and many of them are in orphanages to protect their lives, others have been abandoned by their families and are separated from their relatives, while others have been sold to the witch doctors. Even when albinos are buried, bad people follow then and unpack their graves and take body parts. This cannot be expressed by anyone except Tanzania citizens and albinos themselves and some of the people with undying love toward albinos.
Time flew by incredibly fast. Life at that new high school still held some kind of fear, one day passed just like another. Days seemed to blur into each other with no hope because with the start of each day came dread and fear. The sheer sadness I felt as I went to sleep in the nights was so suffocating, I felt I couldn't get up. Quietly, I would wake up in the morning and dress in our school uniform and shoes to get ready for school. We added a blue sweater if it was cold. We were not allowed to go into the city or town because the school teachers and leaders worried that bad people might catch and cut or kill us. Despite my terrible lot in life, I always had a strange feeling that I am loved by God and I have worth in Him. I closed my eyes tightly and prayed to God to help me not to lose all hope. After class hours, we had group discussion in front of parade grounds under the mango trees as we did our manual work. The school was first established and administered by a Catholic church after colonialism, then later it was controlled by the Tanzania central government.
One day in January, Hanneke came to my school to see me and to bring me some Christmas presents because I did not go back home during Christmas holiday. She told me, I should study hard and not worry because God is protecting me and that uncle Don and many friends in Canada were praying for me and for my safety, God's angels are watching over me all the time. I always was overjoyed to see and talk with her. Seeing each other was the greatest gift from God. We were very excited. When she prayed with me, I found in my heart a spark of love. When she was leaving, she shook and hugged me and sighed deeply, saying, "God be with you." In turn I thanked God in silence because I could not even cry or express the feelings that I had before. Realizing even if it was a short period of time to speak and stay with Hanneke at my school meant the whole world to me.
As days went on, Hanneke's heart and godly spirit continued to draw me near our heavenly Father and bless and encourage me. I could start my day with prayers that no harm should come to me. I attended classes every day except on weekends and sick days. Most days the school provided food for the students. Sometimes the food ran out and the school had no money to buy more. The school had few books or supplies. The only teaching supplies the staff had were a few boxes of chalk to share around. The teachers understood the limitations of their circumstances and they felt frustrated by those limitations yet they did not bring their trials to their classes. They were caring and kind with us. They were polite, respectful, joyous, hopeful and dedicated to help us.
Despite, the lack of resources at the school, our teachers taught us all that we were supposed to know. We brought books from home and we shared among all the students. We had enough time to attend Bible lessons, singing songs in the night time after school prep. The teachers were exhausted when we went home for holiday, but when we returned the teachers would tell us how they missed us. Madam Rehema was my wonderful religious teacher who liked to tell us that, "God has not finished with you. He has just finished the start." Mr. Denise Mwakisimba, the school second master was hilarious and wonderful toward counseling and work. He loved me. We have had a beautiful friendship. He told me to work hard and do more at school. After graduation and after my last exam paper, Mr. Mwakisimba shook my hand and told me, "God has blessed you in all that you have done; He saw your wanderings in these two years here at school. God has been with you so you had lacked nothing. May His determination be your steps into university. Congratulations be with you Paschal." I saw the seed we got from our school community. I told him, "It is going to be hard leaving here!" I really emphasized this with my favorite high fives to him. I gave a Christmas card and thanks with my picture on the inside. He hugged me and said he loves me. I smiled at him and gave him a shy look of gratitude in return. It was good to have their encouragement for spending time with them at school. Maybe they will even hold on to it long enough to take root and grow into something great. At the beginning, I wasn't sure how much I was going to enjoy being a high school student, but I ended up really enjoying it and I loved being there at school all the time. Even though I didn't have many friends at first but later I made many friends and learned their personalities through sharing goals and casting visions. We grew to love each other as a big family. This is a good taste of God's love and provision and faithfulness. My friends gave me the picture of being loved and cared as they teased and shook hands to thank me for being their friend, I need your phone numbers' this made my eyes tear up a little. Thinking of good time at Tamari beach with my great friends is incredible, I will always remember them for the rest of my life and continue to live as a testimony to His faithfulness which I realized that 'true happiness comes from being in presence of the God and that was the example that God worked things out because He loves us and we trust Him. Seeking and inviting Jesus Christ into my heart, receiving Him as my Saviour and practicing a simple act of faith led me to find joy and peace even in the most difficult days. God has chosen what is better for me, and this will never be taken away from me!
Finally, I had to say goodbye to my loved ones with a feeling in my heart which words will never describe. As I left Kulwa I was holding back his tears.
One beautiful day as the sun was shining brightly over the buildings and streets, Hanneke and I entered the drive between the school gateposts heading home. After driving for some miles, Hanneke stopped by to buy some fish along the main road where ladies served fish through the car window.
After travelling for what seemed like a thousand miles, we finally got home. Before getting out of the car, Hanneke's dogs rushed towards us backing to greet us. It was not easy for Hanneke to get out of the car because her dogs raced to her before she hopped out of the car.
Two boys, Faraja and Baraka tumbled through the front door, calling welcome. As Hanneke jumped out of the car, the boys ran towards her calling, "bibi, bibi, bibi, bibi," [grandma]. Naomi, Jackie and Christina rushed to meet her and exchanged hearty hugs and welcomes.
All the kids greeted us and helped to drag our luggage out of the car, both of them were merry and kind. Before going into the house, Naomi said, "God be praised for your safe journey" and she said a prayer to give thanks to God for both of us. Hanneke replied, "God be praised that we find you in health."
After we got in the house, Hanneke made food. The food was always fresh; the house has enough space to store our belongings, with several rooms and a kitchen. I became thankful to God for establishing a comfortable home where my joy started to be restored and I became a happy person. I learned later that Jesus is the hope of all the hopeless. I thought and increased my effort to pray so I could be bold in standing up for Jesus. I felt God's comfort, every day we prayed and learned from God's Word that Hanneke, my mom, shared to guide us every day. I am writing this to testify that finding Jesus is the greatest blessing to anyone. I thank God that He sent us His beloved daughter, 'Hanneke' to tell us about Jesus and show the true love of Jesus so that will have a happy death and go to Heaven to have everlasting joy with our Heavenly father.
---
Rosemary Walker November 17
1976-2016: Forty Years with Africa Inland Mission – Looking back and looking forward
"If I take the wings of the morning and dwell in the uttermost parts of the sea, even there your hand shall guide me and your right hand shall hold me." – Psalm 139:9-10
In early 1976, I received a telephone call from Toronto. The director of Africa Inland Mission (AIM) Canada wanted to know if I would go as a missionary to the new Federal Islamic Republic of Comores, which had recently declared themselves independent of France. Not quite thrilled with this amazing proposal, I told Mr. Stam that I didn't know where the islands were. However, I did manage to say, "I'll pray about it." The Lord led, and on November 16th of the same year, I was on a plane for Kenya and by January, 1977, I was working as a secretary for the Comorian Department of Education on Grande-Comore! Since then I've served with AIM in various ways in Kenya, Quebec and Zaïre/ Democratic Republic of the Congo (DRC), and taken teams to Reunion Island, Kenya, DRC and Chad.
AIM works with the African Church to strengthen its leaders and bring the Good News of Christ to some of the 900+ yet-unreached African people groups. From 1979-1990, and again from 1999-2015, as Quebec Mobilser, my tasks included public relations, presentations, translation, office work, editing the monthly AIM Intercessor's Guide in French, organising monthly Friends of Africa Fellowships in French and English, organising missionaries' itineraries in the province, etc. The Lord brought alongside me two regional committees (French and English), which guided and helped me in the work. I processed 4 full-term missionaries and about 40 short-termers to Chad, D. R. Congo, Kenya, Tanzania, Uganda, Madagascar (and Ontario to work with Africans). In 2013, two Haitian pastors from Montreal and a young lady from Ontario went on a mission with me to Chad and the DRC. The short-termer in the picture below, a medical student from Quebec, served well at a hospital in Bebalem, Chad, in 2014.
My successor in Quebec, Mrs. Dita Poenaru and I still dream of seeing godly, qualified missionaries from Quebec and French New Brunswick called to Africa. Please pray for this and for a full-time French-speaking person/ couple to join Dita in the ministry! After four months each in Toronto with Knox Presbyterian Church and in Stoney Creek with Cheyne Presbyterian Church, I now hope to return to the Congo in February, 2017, to teach English and help strengthen the Church of Christ there. I praise God for His love, grace and sustaining power that have seen me through to this day, and for my prayer partners and support team who have stood with me through thick and thin. I can truly say with a grateful heart, "Great is thy faithfulness, O God, my Father!"
---
Ann Chow November 16
With the launch of YLGen on 1 November, this is the last YLG2016 video email you will receive, although we will continue to publish all of the YLG2016 videos in the weeks ahead through YLGen communications and other online channels.
If you don't want to miss out on any YLG2016 videos, please be sure to update your Lausanne email preferences and subscribe to 'Lausanne Updates' and 'Global Mission Resource Newsletter'.
Update Your Lausanne Email Preferences
This week, we're pleased to share with you the video recording and the notes of the State of the World presentation by Jason Mandryk and Molly Wall.
<![if !vml]>
<![endif]>
Jason Mandryk and Molly Wall, editors of Operation World, give insight to key issues in the church, Great Commission, and the world based on their extensive research and encounters around the world.
'These are tumultuous times. Change in every sphere of life seems to be accelerating. What really is happening in the world? And how does this relate to the staggering scale, complexity, and urgency of the Great Commission?'
---
Leah Hopp November 16
Please pray for one of the ladies on my health team. Her husband disturbs and discourages her a lot. He has said again for at least the third time that he will not let her work anymore for the mission. She teaches health with me and she also teaches at the preschool as well as teaching some language to a short-term missionary. I heard the news this morning from her colleague because she didn't come to work. I went to her home to visit her and she didn't tell me about it. She is requesting some time to rest. She can use vacation days and personal days for awhile and I'll go check on her again after a couple weeks. Her husband just wants her to sit at home and not work. He doesn't want her to work in the garden or sell biscuits from her home or anything. He is a vindictive man and has threatened the mission on a number of occasions. Please pray that if he won't let her work that he will provide her with money or support his family. Please pray that he will change his mind as he has in the past so that she can continue working with me and the mission. For now I will rearrange my health team schedule, but I might need to hire another worker in the new year. Please pray that she will put her hope in the Lord and not be too discouraged by her husband.
---
Gus and Marliese November 16
1. We are thankful for our new apartment.
2. As we plan for the Christmas season we'll have some special events. On Dec. 4 the Algiers Singers lead by the British Ambassador will present an evening of Carols. Dec. 23 our regular Friday service with a Christmas message. Dec. 24 our choir will present an evening of carols. Dec. 25 we'll have a special Sunday morning service. Dec. 31st we'll have an all night service, beginning at 7:00 pm. At 10:00 pm we'll have a communion service followed by a meal. At about 1:00 am Jan. 1st a special youth service until 7:00 am.
---
Wayne and Helen Hancock November 14
Helen has returned to Canada while I remain in Nica, enjoying the warm weather and preparing for annual reviews and such.
We have been reaching out to our supporters with a brief report of our conference ministry this year and of course KWM is first on our list. We so appreciate the generous financial and continuous prayer support that we receive. You have been valued partners with us in this ministry from the beginning and we so appreciate it.
We just wanted to say again, thank you so much for your generous support of our recent conference ministry in Nicaragua. Once again this year we were blessed to be able to share with ministry couples both teaching and encouragement, to hear their stories and to share resources with them.




The couples always share how blessed they are by this ministry and how much they learn and can apply in their churches and communities.


We have attached a brief report so that you can hear and see more. In the next month or so there will be more updates, including some video testimonials from conference participants on our 3fold web-site You can check us out at www.threefold-ministries.org.


Glad to hear that you had a good visit with Ruby/Mom. Thanks too Louise for your help with the garage door issue given Helen's current state of no voice.




Trust all is well with you and the clan.




Thanks again for your support, it has made a difference in many lives and ministries in Nicaragua so that the good news of Jesus is clearly and passionately shared.




Helen and I would be happy to come and bring a personalized verbal and pictorial report to whatever group at whatever time works best.




Thanks again for the opportunity with Mauricio earlier. We continue to see the fruit of that visit. We are excited with the way things are shaping up for next year. Praise God for His goodness and grace.



---
Mary Jane Fandrich November 14
You can tell I've been immersed in Canadian awhile. It's been a while, but I've had you in my heart and on my mind.
Your generosity has allowed us to put three children into school, and the report is that they are doing very well. You can imagine I can't wait to see them and let them know how many people have taken them into their hearts. Remember, these are abandoned and abused street children, who either consciously or subconsciously wonder when they are going to be fed again.
So Khaldoon, Hoda, and Zeinab are picked up every morning, taught and prayed with and fed and delivered back to HOH. Can you imagine the excitement that grips them?
We still need to cover Ahmed and Aleef. Ahmed is slower, but not any less deserving of an education, and he will be a protection for Hoda, his younger sister. Aleef has always been one of three, Hoda, Zeinab, and Aleef, three year olds when I first met them three years ago. It's troubling to have Aleef left out. She's bright and squirrely, if you know what I mean.
Some of you have questioned why I say I'm doing nothing. Simply, Jesus bluntly told His disciples, "Without me, you can do nothing."
If anything is being done in the lives and in the hearts of these children, it's obviously His doing.
Life at University has been more than stimulating. A couple of last year's class mates and I are going to attend As You Like It. We have kept contact and have been out to eat together on a couple of occasions. One of them is from where I work in the Middle East, and the other is a French Canadian.
I have a gift for each of them, The Jesus Film on DVD. Better than any Shakespeare!!
Just a reminder, because of where I work, I can't post anything on FaceBook, much as I'd like to, and you shouldn't contact me that way either.
Can you imagine? God has given us all of these children at HOH and another couple of families from Syria who have landed in Toronto as part of the 25000 that Canada brought in last Spring and Summer.
---
Luke and Yuko Elliot November 14
Please pray for wisdom, guidance, and a special act of grace as we prepare to finally approach the owner of the road that accesses the back entrance to ACC. Being able to use this road is very important to the future of ACC but, many years ago, a series of unfortunate incidents and misunderstandings provoked the owner to strictly forbid ACC from ever using it. Previous efforts by board members to make amends have failed, but we pray that the Lord will open his heart to accept us "new faces."

Thank you so much for praying for stoves for our two cabins at ACC. We give thanks that through a number of generous donations from Canada, combined with gifts from within the local churches, we have been able to meet the cost of installing 4 brand new, safe kerosene stoves, with a gas heater for Joy Cabin's kitchen thrown in for free. Praise the Lord that we were able to get the good deal that we did!
We also give thanks for the opportunity Luke had to attend the annual retreat of Christian Camping International - Japan. He was invited to give a presentation on the reopening of ACC, which was well received.
We also give thanks for a great Autumn Work Camp on Nov. 12. If you're on FaceBook, we invite you to take a look at some photos from Work Camp, as well as some beautiful fall foliage/first snow photos at https://www.facebook.com/acc.moya
We ask for your continued prayer for preparations leading up to Living English Camp (Dec. 27-29), Kids' Living English Snow Camp (Jan. 4-6), and the annual KGK Seikan Student Retreat (Jan. 12-14). Please pray that this season, one or more churches will do their own snow camp(s) at ACC as well.
---
Nabeel Qureshi November 14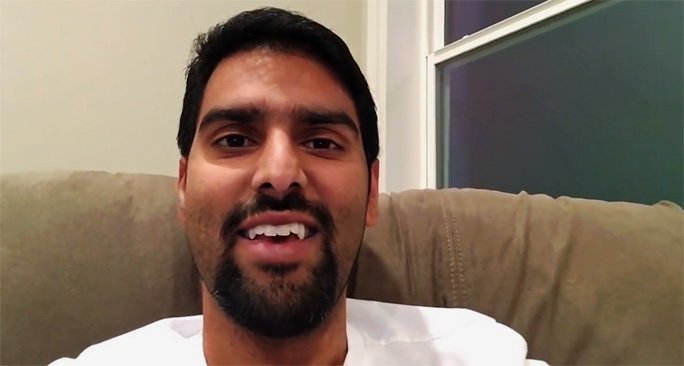 Nabeel's most recent health update. Click the photo.
---
Bill and Sheila November 14

It is estimated that there are over 2 million Christians here in Pakistan. Christmas is very much a community event and is celebrated with much joy and enthusiasm in a number of public gathering with parties, dramas, carolling and of course on Christmas Day with a church service which is often followed by sharing food together. Pray for protection and safety for all the events leading up to and during Christmas Day.
---
How many are your works,
Lord
! In wisdom you made them all; the earth is full of your
creatures
.
Psalm 104:24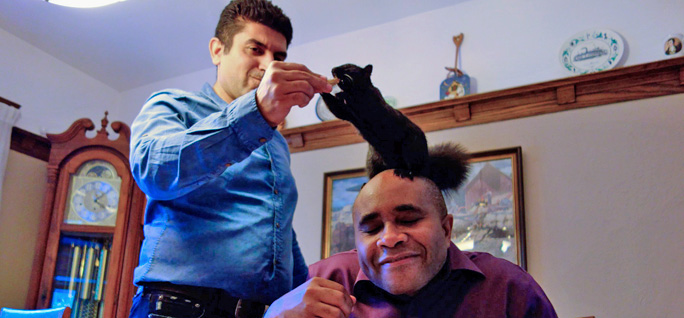 Izad and Dennis with Smuckie--photo by Alvin S.

---
Mahona Pascal November 12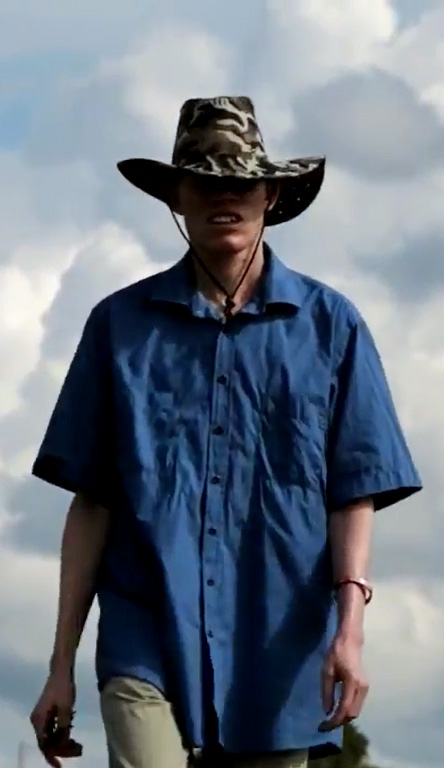 GOD IS HAPPY! JESUS IS HAPPY! SO THAT MAKES ME HAPPY!
I do not cease to give thanks for you, remembering you in all my prayers -Ephesians 1:16
Hello family and friends,
I hope this letter finds you and your family well. In just these past three years, the Lord has moved in amazing ways in my life. This has been a humbling experience to see God's provision through your love, prayers and support towards my health and studies. I give my heartfelt gratitude to our Almighty God for showering His blessings in abundance on me for all that I have achieved so far, I thank you for the tremendous support that you have given me!
University studies and life at the university has been great, yet both delightful and a memorable experience!! As I am writing this, rush of emotional and thoughts are flying my mind. These three years has been full of experiences that are hard to put into words. If you would have asked me of what this journey has been looked like, you would have been laughed joyfully.
God has been right next to me along this life journey and renewing my mind and soul during trials and celebrations. I have seen the Holy Spirit at work; I have been a part of something greater than myself. I witnessed many things some of them are bus crushes in which God has protected me and helped me pass through the windows. That's amazing!
Living three years away from home has allowed me to get a real taste of how people live, eat and do life in their communities. I love you so much and thank you so much for your continue Encouragements prayers and support. Our Heavenly God has a reward for you in Heaven.
May the Lord continue to bless you and your family and in all that you do. In God's timing- I am looking forward to the time we can spend time together and speak in personal.
In Him, with love,
Mahona
TO KNOX CHURCH FAMILY AND FRIENDS, Canada
Day in day out, it is you that I think about,
From the day you heard from me, till today,
You have made me so many sacrifices,
That I just can't express.
You loved and cared for me,
You prayed to God in morning,
Day, evening and night you lifted me in prayers,
To make sure that I am alright
You showered me with all the happiness
And kept away the sadness from reaching me,
You always knew how to bring a smile on my face,
I love you and pray for you every day.
You have done so much at times I wonder
What would I have done without you besides me?
You always knew what I wanted
And provide with it
I am very glad to have you and I love you both very much
THE GREATEST LOVE OF MY MOM,' HAPPY HANNEKE'
Today as I sit and take a look around me, I see and feel the love that is everlasting.
A love that is pure and divine, a love that is caring, understanding and kind
It is the true love that is hardest to find, residing in my heart and mind.
It is a love from you- Mom. Your love is beyond infinity.
I see and feel the most of your love Mom; it is unconditional here on the earth
You have done and what you do cannot be paid by anyone except Heavenly God
Even if I dash my brain cannot repay even a part of the debt of gratitude I owe for you
It's good that your love makes me cry, yet the same love dry my tear and make me smile.
I really enjoy watching you raise us and made us feel so special loved by God in our lives.
I honestly know I have the best Mom in the whole world. Thanks for everything you are and do.
I am so thrilled of you and I love you and like you very much.
I thank you for always being there for me and for the other children. We love you
---
Rosemary Walker November 10


Things are going well at Stoney Creek and I am enjoying my ministry with Cheyne Presbyterian Church. We're trying to get a class going for beginners to learn English, and I have been helping out with services in three seniors' residences. Click here for a few notes for praise and prayer - and a few pictures.