Martha Kennedy September 29
Just a fun update! As you may or may not know, I was in Costa Rica for a week (just got back a week ago!). I assisted in teaching dance through OM Arts (or course, same organization I did the Incarnate Arts Program with in Italy this passed spring).
Anyway, click here for a video from the weekend, sharing the teaching of art in mission, and the power in worship through the arts! Hope you enjoy (you may spot me a few times!!).
---
Happy birthday Dr. Owen! September 30
---
Hanneke Cost Budde
September 29
The bricks are transported as of tomorrow. Next week we hope that the building will start.
I took the 3 little ones to school in Kahama last Friday. Mfaume is still waiting to see what college he will get into. It is such a long wait here. Mahona is at home waiting for his first job assignment. Pray for him as he had several spots again on his skin which needed treatment. Dr. Kathrin had given me special cream for him to kill cancer cells. The treatment is for 3 days and causes inflammation first which is quite painful. Pray for him!
Jacky is at home and we are giving her some cooking lessons. She learned to make chapatis (flat breads) and yesterday she made banana cake.
This Friday we will go to Mwanza as I have to see Ngassa and Kashinje. Ngassa is doing better and Kashinje is now walking without crutches! Praise the Lord.
---
Jim Mason September 29

Please click here for my October prayer opportunities.

---
Xerggyo and Hil September 28
Amigo, our resident permit is ready,
thank you for every one, who made possible this real challenge for us:
financially, faithfully, for the encourage, prayer, the logistic area, and friendship.
We have one year resident permit.
---
Hanneke Cost Budde September 27
The road is improved a bit now, so we are starting to move the bricks from in town to the clinic site, probably tomorrow.
Mfaume is going into town each day to see if he has been accepted in a college. Pray he won't get discouraged and that in all this he may learn to trust Jesus.
---
Mahona Pascal September 26
Today I have a very bad day I am having a big pain on my head and chest! I hope there's a need to have surgeries on my head and chest again! There's some development of lesions!
Tonight there's some bleeding on the lesion on my chest and some fluids on my head!
Hope and pray God will easy the pain I feel!
---
Xerggyo and Hil September 26

They had an appointment with the embassy on the 24, but their papers for their visa was not complete. They need to visit the M embassy in the capital city to secure further paperwork. They appreciate your prayer on their behalf.

---
Bill Fitch September 25
Some of you already know that Henry Wedende, my chief of staff in L2L Kenya, is here in Canada for a few weeks. But you didn't know that I was planning to put him on a bike for next week's Ride for Refuge! We're riding to raise funds in support of L2L's growing work with refugees in both Kenya & Tanzania - and Henry will not only get to put the money to good use over there, but also to help raise it here with the sweat of his brow.
There's a problem, though: he doesn't know many people over here, and his East African friends are unlikely to get involved in a 'thon'. So I thought of our L2L donors: if many of you put in just a small amount, his funding goal would be easily met. Would you consider this? By clicking on the link below you'll be taken to his personal fundraising page, and it's easy from there. All gifts are welcome, no matter how small - I'm thinking of many people each giving $5 or $10 (though the threshhold for receiving a tax receipt is $20).
This will be the first active fundraiser of his life - let's show him the power of many small acts of generosity. Thanks!
Here's the link to his personal page:
https://secure.e2rm.com/registrant/FundraisingPage.aspx?registrationID=3591701&langPref=en-CA
---
Rosemary Walker September 21
I continue to enjoy very much my involvement with the missions chair and several other volunteers in the church with which I am presently working to start a new English class for newcomers to Canada and this region. The congregation is very loving and accepting, and I feel at home already. I am being put up in different church homes while here mid-December. Several members remember my visits over the years – including a few who remember my speaking to their children or to them themselves when they were in Sunday School. The challenge for me is remembering all the names! J This last Sunday afternoon, I joined a faithful little team of two to play the piano and pray at a little service in a retirement home. Thanks for your prayers!
This Friday morning, we are to have our first of three training sessions for the English volunteers and teachers. Two people from the congregation who work with newcomers (a nurse and a man on staff with Micah House Refugee Reception Services) will share cultural pointers with us all. The next two Fridays, I will go over the first couple of lessons with the teachers, using a Bible-based course for beginners selected by the missions chair. We are offering child care for any pre-schoolers that may turn up with their moms. The ten classes for immigrants and refugees will start, God willing, on October 14th.
Prayer Notes
♪ a responsible tenant or two for my place in Ville St-Laurent.
♪ God's on-going guidance for the planning committee, teachers & volunteers – and a few more volunteers to help with welcoming & child care.
♪ the students of God's choice to respond to the advertising to be sent out this week.
Cheyne Presbyterian Church
Here are a couple of very cool links I found this week on the site of my host church here in Stoney Creek:
<![if !supportLists]>1) <![endif]>tips for daily devotions: http://cheynechurch.com/about-us/spiritual-growth
If you scroll down the page, you'll find several devotions in the series on "Thriving Relationships" - "Crazy Love" and "Nurturing Great Kids."
Here are samples of each:
<![if !supportLists]>Ø <![endif]>https://www.bible.com/reading-plans/1285-crazy-love-with-francis-chan/day/1, and
<![if !supportLists]>Ø <![endif]>https://www.bible.com/reading-plans/1261-nurturing-great-kids/day/1.
---
Carluci and Christina dos Santos September 21


Please pray for discernment as we continue to reflect on and set the priorities for LAM's work for the next few years and prepare for our AGM next month (November 12). We thank God for the joy of serving Celebration PC together as a family: Isabela is teaching an ESL class; Christina teaches Sunday school; Nicoli and Hannah are leading worship. Let us pray the will of God will prosper in our lives!
---
Hanneke Cost Budde September 20
Things have been crazy busy but all is going well. I have gotten over the Malaria, Bronchitus and Asthma! Praise the Lord! As 6 kids are home and the work at Manoleo is continuing at the same time things are a bit hectic but on top of that our diocese office was being renovated, tiled floors put in, doors refitted and walls repainted it made it impossible to do the office work for some weeks and now we are catching up. The building looks great!
Also I was asked to attend some meetings at the village and at one of these meetings the new District Commissioner was there. We got along great and she has pushed the officials in charge of the road works to get the road to Malumba fixed!!! Praise the Lord! I am going to Manoleo tomorrow and also to Malumba. If the road is fixed we will start moving the bricks to start building the security wall.
We also did a seminar on Chicken raising and I was in charge of the organizing and logistics. It was a great success and I am working on a short report with some pictures.
Jacky feeding Neema cake
Last Saturday we had a wonderful celebration for all the kids who graduated. We did it at my friend's place, The Maganga's who also had 3 graduates: Baraka, Nyanzobe and Neema. It was a lovely party with lots of thanksgiving and acknowledging God's goodness and giving thanks for His provisions. Of course there was lots of food and Mrs. Maganga and I had divided the cooking. There was enough for everyone and I took leftovers home and did not have to cook for the next day!
Yesterday I had to take 3 kids for their medical check up before returning them to shool this Friday. Thanks God, they are all healthy. Only Kiri had worms. Baraka has calmed down some more since our family meeting and he is trying hard to improve his behavior. He has grown a few inches and I had to get him size 14 in jeans while he is 12. kiri also has grown and has now size 41 in shoes. She is 13. Faraja is as cute as always. He tends to make everyone laugh. Mahona is waiting for his employment and is very helpful in the house together with Mfaume. They sweep, clean the floors, help with shopping, etc. Jacky and Kiri are helping with the laundry and all of the kids take turns in setting the table and doing dishes.
---
Paul and May Beth McLean September 20


Paul is visiting his 6 indigenous translation teams over the next 2 months. May God lead and bless each project. The Drekay team prays they can finalize their work by the end of December
---
Bill and Sheila September 19

In this update.
_________________
1 Building the wall
2 TB and Community Health Work
3 Sunday School Training
4 Our Leadership consultancy roles
5 Our local friends
6 Prayer requests
But when Sanballat, Tobiah, the Arabs, the Ammonites, and the people of Ashdod heard that the repairs to Jerusalem's walls had gone ahead and that the gaps were being closed, they were very angry. They all plotted togther to come and fight against Jerusalem and stir up trouble against it. (Neh 4:7,8)
Dear Friends,
We've been back in Pakistan almost 3 weeks now, after a busy but very good home assignment in Canada. We've been busy since our return, mostly trying to see what had happened in our absence and what needed doing.
1 Building the wall
===================
We got quickly back into the issue of the wall. When we arrived the
thorn hedge protecting our plot's east side had been taken down in
anticipation of immediately building the brick wall there. That
didn't happen, so our compound was completely unprotected. That
needed a quick remedy.
Over the past 2 years, we have come to better appreciate Ezra and
Nehemiah's struggle to build the temple and the wall around Jerusalem.
We have had or own struggle trying to complete a wall around our
relatively small compound. How can that be so hard?
But there have been false accusatons against us (Ezra 4:11-16; Neh
2:19; 6:6-7), intimidation (Neh 4:1-3; 6:11-13), and stay orders (Ezra
4:17-24), and reversal of stay orders (Ezra 6:6-12). It even seems
now that the wall will be completed (PTL), but may not be all that we
expected it to be (Ezra 3:12).
Though wall construction has not started yet, there are signs of slow
progress.
- The stay order the neighbour had imposed was withdrawn.
- The Diocese has agreed to build the last 135 feet of the north wall
and all of the east wall well inside where we think the property
border is (though that dispute continues). This has appeased the
neighbour.
- We are awaiting a new estimate so we can calculate how much in
excess of the original budget we will require for funding the
remaining portion. However, we think we'll require about another
CDN$6,500.
2 TB and Community Health Work
==============================
TB work has continued and we seem to be getting good results. The
Provincial Government continues to be pleased with our work and do not
want us to stop. However, if no further funding is raised, TB work
will end 1 July 2017. SaCHA's leadership are following up three
different leads on possible supportive partnerships for TB work.
Bill continues advise and encourage the SaCHA leadership
(Dr. Ebenezer, Jawaid and Imroze). They face many challenges and need
God's empowering and leading to face them. Most immediately, they
need to submit interim reports and prepare new proposals, often very
challenging for Dr. Ebenezer.
The Community Sanitation and Hygiene teams have been effective in
motivating the community. They have also helped them plan ways to
promote hygiene practice and improve sanitation. One village leader
says they have already seen a decrease in both the cases of diarrhea
and the amount they are spending on drugs and doctor bill. We've also
met a man who knew one of our Ev'g'ists.
3 Sunday School Training
========================
Sheila and 2 colleagues (1 M'y, 1 local girl) just lead a 2-day Sunday
School Teacher workshop. Thirty-six participants attended. Sheila and
company were encouraged by the participation and how much the teachers
learned. Many still have a way to go, but there was good progress
4 Our Leadership consultancy roles
==================================
Bill, having stepped down from the Interserve Pakistan team leader
position, has concentrated on his role as medical advisor to the
international leadership team. He is working on completing a report
on a survey and analysis of the current medical screening policies and
practices. Its proved to be more work than first anticipated.
Sheila, in her Pakistan team leader role, has been trying to catch up
with partners, especially those with health and other challenges:
dengue, cholecystitis, blood clots, fatigue, discouragement, visa
problems, the list goes on. We wonder what's going. We'll try to
help and encourage our partners at our annual conference at the end of
September in Lahore.
Sheila is also attend international leadership meetings in Chiang Mai,
Thailand 9--14 October. We will both go to Egypt in late October to
help lead E2S, Interserve's personal development course for Interserve
partners.
5 Our local friends
===================
We have been excited to hear about the ministries of our local friends
on returning. Our pastor, P'a recently had a very fruitful time at a
satsang (all night H worship meeting) where he challenged some H
leaders and those in attendence were very interested. P'a got more
invitations and contacts to follow up.
We have a dear friend here, who has had ALS for about 2 years. We
found that she had deteriorated a lot while we were gone. She was
much weaker, needed help to walk, and had slurred speech.
6 Prayer requests
=================
So we hope you'll bring this prayer points to the Father on our
behalf:
- Pray that God would provide resources and cause the wall to be
completed,
- Pray that new partners/funders be found for TB work,
- PTL for the government's positive attitude to our TB work,
- PTL for hygiene teams' improved interest, keenness and performance,
- Pray for the ongoing witness of TB and community work,
- Pray for favour in eyes of donors and more funding for future
community hygiene & sanitation work,
- Pray that Sunday School teachers would grow in teaching skill and
use them to disciple children,
- Pray for the health (and visas) of our partners and many other
expatriate workers,
- Pray for a fruitful international planning and E2S meetings,
- PTL for recent positive satsangs and meetings with bhagats.
---
Jacob and Natasha Chandler September 19

Pray for new MoveIn teams of Christian tentmakers in unreached neighbourhoods that are potentially emerging in Portugal, Switzerland, Italy, and other new regions.
---
Mary Jane Fandrich September 19


The traffic on Tariq Damaschk was loaded with Mercedes tandem trucks, Mercedes cement trucks, Mercedes 16 wheelers, and various other crawling four wheelers. But to catch a 'service' to Beirut required crossing this amazing river. A police car pulled in to block the road down to Home of Hope, and an officer stood out. Having requested the Shepherd to get me across, I called out, "Who's going to deliver me to the other side?" The police officer turned, looked at me and said: "Take my hand", and together we crossed through the gnarl of traffic. A 'service' appeared almost immediately, and I was on the way to Beirut.
Well, sort of, as there was a huge truck blocking the flow standing with its hood up. Engine trouble. Once that had been navigated, it was smoothish flow down to 'kennise' and transfer to #4 service to Hamra.
This trip was meant to encourage and comfort Haneen, and after several early morning hours of consultation and strong request for guidance, God's answer came in the form of an email from Heather letting us know that the application for Haneen's immigration to Canada is alive and well.
The bouganvilia has faded, and the peach and apricot season is spent, but the water mellon is in full swing, stacked in shops and road side vendors everywhere. In a land often short on water, it's remarkable how much water is stored under that green rind. The Creator has offered amazing diversification. It's reminiscent of the desert crossing by compass carrying watermelon as hedge against thirst. That was Syria in a different era. See you soon, God willing. Mary Jane
Sequel: Theresa handed off the baton for the care of Haneen during Theresa's summer break in Canada. Becoming aware that the visa application pending for Haneen and Yousef would drag on, it was possible to spend a number of visits with Haneen, and play with Yousef and begin to plan for schooling for Yousef. Thanks to Samantha and Heather's efforts, funding for Yousef's school was provided and sent by WesternUnion just in time. The trips to Beirut from the mountains are perrilous and exhausting, and highly satifying. God knows His business.
---
Mahona Pascal September 18


Thanks so much, I am well, missing you very much! I am writing something entitled EVIDENCE OF GOD'S FAITHFULNESS AND PROVISION
My computer is having trouble sometime it works sometimes it doesn't! Right now it can't allow my Internet to work. That's why I am silent
---
Jack and Mary Anne Voelkel September 17
Our warm and personal greetings from Tucson, AZ, where our hot Summer days are at last beginning to wind down into the welcome days of Fall.
Looking Back
As most of you know, for the last 4 or 5 years we have been participating in the

Vineyard City Church

here in Tucson.

We were attracted to the congregation because we appreciated the preaching of the pastor, Gary Stokes, and we felt that we could perhaps be helpful in other aspects of the ministry.

A year and a half ago Gary was forced to take a medical leave, and we were asked to serve as Associate Pastors.
<![if !vml]>
<![endif]>A Bombshell
Last Sunday, Gary stood up at the end of the service and read his letter of resignation as Lead Pastor of our church, effective the end of November. Wow! It was a shock to everyone! Gary and Susan re-started the congregation 15 years ago and are loved and appreciated by all. Their leaving not only brings grief but questions: What will happen now? Who will take their place?
The Unknown Future
Jack preached the day Gary resigned. His text, the Call of Matthew, which shows how the Lord Jesus asked this materialistic Tax Collector to follow Him but didn't give any details regarding the future.
So it is with Gary, as he and his faithful and talented wife, Susan, seek the Lord's will for their future. So it is for our little church as we begin the search for a new pastor. And so it is with each of us.
At the end of our service we sang the well-known song, Oceans . We find its words so very encouraging and relevant to our situation:
You call me out upon the waters, the great unknown where feet may fail.
And there I find You in the mystery, in oceans deep, my faith will stand.
And I will call upon Your name, and keep my eyes above the waves
When oceans rise my soul will rest in Your embrace, for I am Yours and You are mine
Your grace abounds in deepest waters, your sovereign hand will be my guide.
Where feet may fail and fear surrounds me, You've never failed and You won't start now.
<![if !vml]>
<![endif]>And we will call upon your Name…
Two days following Gary's resignation, the leaders of our congregation met to offer biblical prayers of lament as the Stokes leave. Then expressed thanks to the Lord for what He has done for our church over the last 15 years, and finally, expressed our trust and confidence as we face the future. Mary Anne led us in a special time of prayer. (Detail: You can see our second great-granddaughter in the foreground!)
Our Challenges
Obviously as Associate Pastors, our duties will increase when the Stokes leave in November: planning the services, preaching, teaching, discipling, and counselling. We serve on multiple committees besides these two: Mary Anne is a member of the Board and Jack is serving on the Search Committee, looking for God's man and wife to come and serve as Lead Pastor.
Our Petitions
So once again we turn to you, our faithful friends to support us in prayer as much of the heavy spiritual responsibility of the church falls on our shoulders.
<![if !supportLists]>1. <![endif]>An urgent request: Tomorrow (Sunday, September 18) Mary Anne will be preaching on Transitions. Pray with us that the Holy Spirit would use God's Word and strengthen the congregation as we move through this difficult time.
<![if !supportLists]>2. <![endif]>Please join us in asking the Lord to bring us just the right Lead Pastor for our church and help us raise the money to pay his salary!
<![if !supportLists]>3. <![endif]>October 13-15 Jack attends the bi-yearly meeting of the United World Mission Board. The Lord has sustained the ministry of this visionary mission this far and we trust Him for the future, as we make critical decisions. We covet your prayers.
May you and we "keep our eyes on Him, above the waves" and know His all sufficient grace.
---
Dave and Susan Jeffery September 16
Our fall semester is in full swing just as Knox's fall programs are. CanIL is blessed with a considerably larger group of students than we've had in the last few years. Everyone seems to be settling in well. It took four tries for one young American student to finally be allowed to cross the border into Canada. Otherwise, immigration went smoothly for our international students. Thanks for everyone's continuing prayers for our UK family's application for permanent residency. Approval is now expected by the end of September. Until then their three children can't go to Canadian schools and their father can't teach at CanIL. Our colleagues have done a heroic job of covering the bases in Steve's absence and will be very happy to hand his course responsibilities back to him!
Robby and Bitsy's wedding came off really well on Sept. 3rd. The day was cool (about 20 C), with mixed sun and cloud. Thankfully, none of the forecasted rain materialized. Bitsy's uncle came from Singapore to take the service and gave a fine message. Both marriage and reception were held in the same hall. The best man's speech and a song written in Robby's honour were reception highlights. We farewelled the departing couple with a gauntlet of sparklers—a lovely touch against the dark sky. The picture is commemorating that grand finale. So now, both our children are married and Dave and I are truly empty nesters. We've seen little of any of them this week as three are full-time students once again and very, very busy!
---
Paul Johansen

Continue to uphold Pastor Paul in prayer.

"Stabilized - numbness on left side persists - awaiting some test results and waiting for an MRI

"
---
Dr. and Mrs. Owen September 15


Mrs. Owen is now in the Post Inn Oakville where Glyn is. She had been taken to Oakville Hospital about a week ago and was diagnosed as having had a minor stroke. She sleeps a lot but she could receive visitors. She is in room 426 which is two floors above where Glyn is.Andrew and Marilyn would covet your prayers.
---
Leah Hopp September 15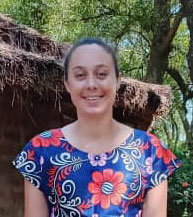 My transition back to Uganda has probably been the most difficult in the seven years I have been here. Please pray that when I'm faced with the challenges that God gives me that I will trust him to also sustain me throughout. Please pray for the decisions that our mission is making about the future of our clinic through the Medical Advisory Committee (MAC) that I'm also a part of. There was an incident at the clinic last week and none of us could agree how to discipline those involved. We need a lot of wisdom.
---
Mary Beth Mclean September 14


Congratulations to Mary Beth on her retirement from the PCC offices on Wynford Drive this afternoon. A Tea-reception was crowded with well-wishers and fellow staffers, sharing their love and appreciation for Mary Beth's dedicated service to God and PCC workers around the world.